Cool Stuff: Mondo Releases Studio Ghibli Compilation Album With Tyler Stout Artwork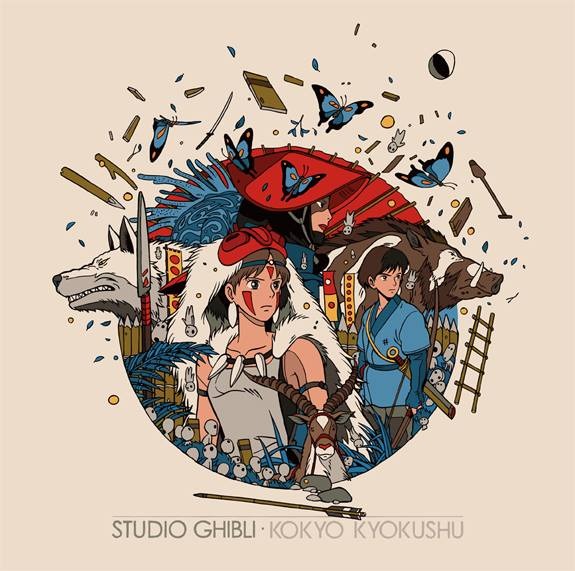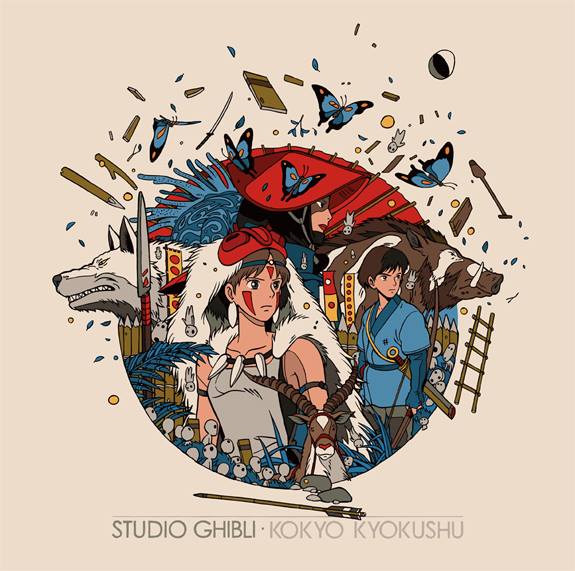 Mondo, a company best known for posters, has also been releasing some incredible albums. They've done Drive, Poltergeist, and many others but now they've gone above and beyond. Mondo has teamed up with Studio Ghibli to release a compilation album featuring music from five different films: Princess Mononoke, Spirited Away, Howl's Moving Castle, The Cat Returns and My Neighbors The Yamadas. There will be three different covers, all done by Tyler Stout, and you can read everything about them below.
Here are the three covers. Below them is the press release with all the info. They go on sale July 26. Follow @MondoNews for on sale time.
Mondo is thrilled to announce the limited edition vinyl release of a compilation of selections from five different Studio Ghibli films, featuring performances from the Czech Philharmonic Orchestra. Studio Ghibli Kokyo Kyokushu will include selections from PRINCESS MONONOKE, SPIRITED AWAY, HOWL'S MOVING CASTLE, THE CAT RETURNS, & MY NEIGHBORS THE YAMADAS. This collaboration was an especially exciting project for Mondo to be able to release this album for the first time ever on vinyl. Studio Ghibli Kokyo Kyokushu will be available for purchase on July 26 at mondotees.com.
There will be three different collectible versions of this album, each featuring a different piece of artwork from renowned Mondo artist, Tyler Stout, capturing elements from all five films across the Gatefold 2XLP packaging. One version, showcasing HOWL'S MOVING CASTLE, a with traditional Japanese Obi and all Japanese text, will premiere at the 2013 San Diego Comic-Con. Each album will also include two different colored vinyl as followed:
HOWL'S MOVING CASTLE (Japanese Variant) – Purple & Pink vinyl
PRINCESS MONONOKE – Red & Blue vinyl
SPIRITED AWAY – Yellow & Green vinyl
Track Listing:
Chapter One – The Legend of Ashitaka
Chapter Four – Princess Mononoke
Chapter Eight – Ashitaka And San
The Theme of My Neighbors The Yamadas – Orchestral Version
Takashi And Matsuko's Tango – Sinfonico
Always With Me – Orchestral Version
A Mysterious World
The Moving Castle
War War War
Cave Of The Mind
The Baron
Pastorale
Haru's Memories
Tracks 1-3 From Symphonic Suite Princess Mononoke
Tracks 4-5 From My Neighbors The Yamadas – Classical Album
Track 6 From the film Spirited Away
Tracks 7-10 From Howl's Moving Castle – Image Symphonic Suite
Tracks 11-13 From The Cat Returns – Original Soundtrack Album