'The Walking Dead' Season 4 Premiere Trailer: More Violence, Heightened Stakes And Comic-Con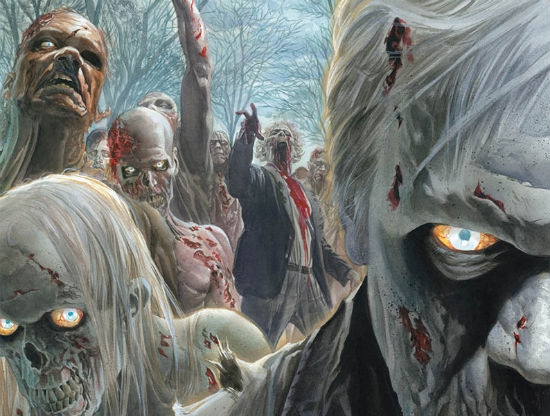 The Walking Dead returns for its fourth season on October 13 and to celebrate, the cast and crew behind the hit AMC zombie show came to San Diego Comic-Con to premiere the first trailer. What it shows is a world that's much more violent, intense and filled with brand new characters. Check out the trailer, and read more about the panel below.
Thanks to AMC for the trailer.
Everything that was said in the panel is basically right there. The main theme for season four is "escalation," according to creator Robert Kirkman. Showrunner Scott Gimble added that "Things are going to get very insane very quickly" and you can pretty much see that above.
A few other quick notes: In season three, Rick went on a long trip from a tyrannical leader, through insanity and pain, to acceptance at the very end. All those new characters that were introduced at the end are going inspire change in the current characters and the way they live. Plus, there's the Governor and Kirkman said how, why and when he returns is a major mystery of the season.
"The most dangerous thing you can do on this show is become comfortable," said Gimble. And without the Governor around at the start, there's a real danger in that. Season 4 will explore those themes.