Edgar Wright Says The 'Ant-Man' Script Is Complete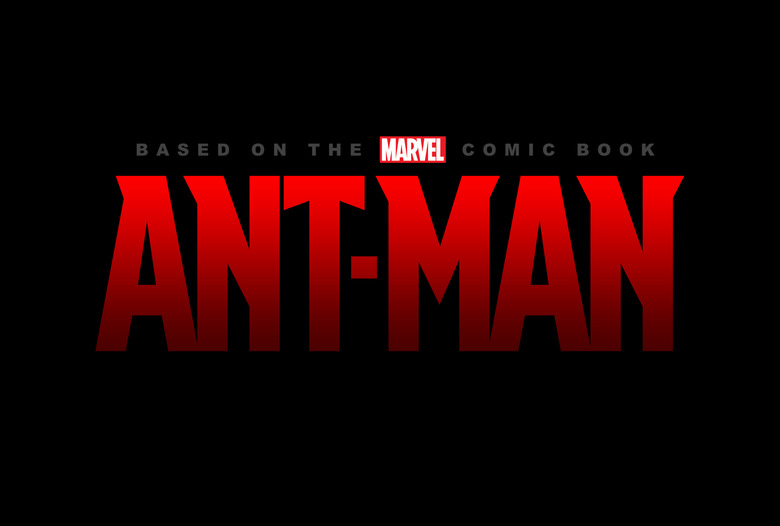 When we first entered the world of Marvel's Ant-Man, Edgar Wright was on stage at San Diego Comic-Con 2012 with awesome test footage. Then a 2015 release date was locked in, making it the first post Avengers 2 Marvel movie and the kick-off to Phase Three.
In the meantime the writer/director went off and finished the Cornetto Trilogy with The World's End, which opens in the UK next week and in the US next month. Currently, Wright is promoting that film and confirmed the script for Ant-Man, which he wrote with Joe Cornish, is finally finished. It's just waiting for him to complete his obligations with The World's End, at which point he'll move over to Marvel.
Here's what Wright had to say to the Digital Spy about Ant-Man.
Wright and Cornish actually first "finished" the script for Ant-Man several years ago. Then the pair readjusted it for proper placement in the Marvel timeline, once they knew it would take place after The Avengers 2 and before films like Doctor Strange (most likely). That seems to be the version he's referring to here.
While Wright isn't confirmed for the Marvel panel next Saturday at Comic-Con, he will be in town screening The World's End. I'd be very, very surprised if we didn't at least get some kind of mention or announcement about it during the Marvel panel.
Ant-Man is scheduled for release November 6, 2015.