Netflix In Talks For Another Season Of 'Arrested Development'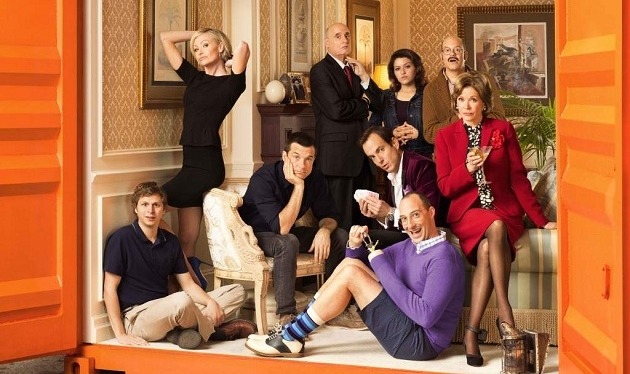 It took seven years for us to get a fourth season of Arrested Development, but thankfully the wait may be much shorter for a fifth. Producer Brian Grazer confirms that Netflix is now in talks for a new season of the cult comedy series. And while nothing's confirmed yet, apparently the prognosis is apparently quite good. Hit the jump for more details.
Grazer spilled the beans to Bloomberg News. "We are in conversations with them to do another," he said. "They are interested in doing that." That doesn't mean it's official. A 20th Century Fox spokesperson told THR that no deals had been signed, and Variety's sources indicate that there aren't even any "active negotiations" between 20th Century Fox TV and Netflix. But the same insiders also say that the success of the fourth season means a renewal is likely to come at some point.
One potential hurdle, however, could be scheduling. It was so tough to get the stars together for Season 4 that Hurwitz had to resort to green screen in many cases, arguably to the show's detriment. In February, Netflix CEO Reed Hastings told investors that Season 4 would likely be a "one-off," explaining that it'd be "extremely difficult" to get the talent back together for another season.
The show's leads haven't gotten any less busy since then. Many of them are already committed to other TV or film projects. Shooting on a theoretical fifth season likely couldn't start until next summer at the earliest, which means we might not see new episodes until 2015 or later.
Netflix has consistently declined to measure its original offerings via traditional ratings, but by all accounts the viewership for Season 4 of Arrested Development was pretty huge. The critical reception wasn't quite as hot, but even so I'm betting a lot of people who liked, but didn't love, Season 4 would still tune in for a Season 5.
Discuss: I know I would, anyway. Would you?