'Curse Of Chucky' Trailer: It's A Doll, What's The Worst That Could Happen?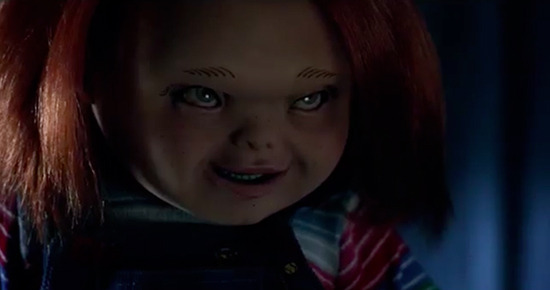 Brad Dourif is a great character actor, as seen in decades of film work. Most people recognize him as Wormtongue from The Lord of the Rings or Doc Cochran from Deadwood, but if you haven't seen his early turn in John Huston's Wise Blood, get that Criterion release in your hands now. It's great stuff, with Dourif capturing a petulant but particularly driven character in an unforgettably unique way.
Despite those roles there's an audience for whom Dourif will always be Chucky first and foremost. That's one of the weird/great things about the film business — voice a demonic doll once, and you might get to spend your life going back to the material.
Curse of Chucky is the sixth film to feature Dourif as the voice of the doll Chucky; this time his daughter Fiona Dourif is on board to play one of the family members tormented by the latest incarnation of the possessed toy. Check out the trailer below.
Curse of Chucky hits VOD on September 24 and DVD/Blu-ray October 8. Mashable has the trailer. Don Mancini, who has been a writer for all the films in the series and directed the '04 release Seed of Chucky, wrote and directed this one.
He's back! From the filmmakers that brought you Chucky comes the terrifying return of the pint-sized doll possessed by the spirit of a notorious serial killer. When a mysterious package arrives at the house of Nica (Fiona Dourif, True Blood), she doesn't give it much thought. However, after her mother's mysterious death, Nica begins to suspect that the talking, red-haired doll her visiting niece has been playing with may be the key to the ensuing bloodshed and chaos. The return of America's favorite toy, voiced again by Brad Dourif, is unrated and full of more blood-splattered thrills and chills.