Superhero Bits: Guardians Of The Galaxy, Man Of Steel, Deadpool, Justice League Flashpoint, Agents Of S.H.I.E.L.D.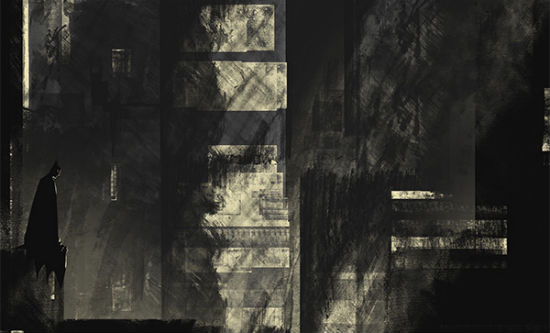 Would Russell Crowe do a Man of Steel prequel? Have the Guardians of the Galaxy villains been revealed? How do superheroes take selfies? Is a Guardians of the Galaxy animated series in the works? Which incarnation of Superman is the latest cast into plastic by Hot Toys? Which details about the Deadpool script did Ryan Reynolds reveal? Read about all this and more in today's Superhero Bits.
Note: I'm going to London for the week so Superhero Bits will be going on a brief hiatus. Expect the next installment on Friday. 
@ChrisMcEleny Just getting sick of reading the same question mate, however, if it came up, i'd give the tights another go

— Russell Crowe (@russellcrowe) July 5, 2013
Russell Crowe said on Twitter that he's be open to doing a Man of Steel prequel.
Den of Geek (via SHH) claims they can confirm the villain roles in Guardians of the Galaxy. They say Benicio Del Toro is The Collector, Lee Pace is Ronan the Accuser and Karen Gillan is Nebula, grand-daughter of Thanos. These roles will likely be confirmed (or denied) for real at Comic-Con.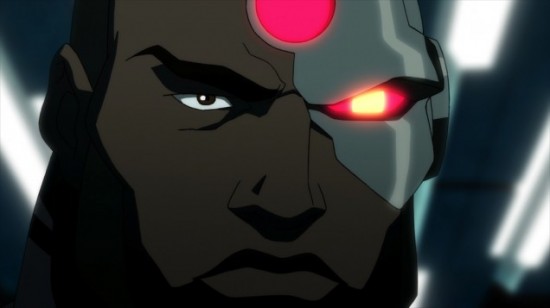 Superhero Hype posted some new images and clips from Justice League: Flashpoint.
Ming-Na Wen spoke to SFX (via SHH) about Agents of S.H.I.E.L.D.. There are a lot of good quotes, but one in particular is she would love it if the TV characters appeared in The Avengers 2.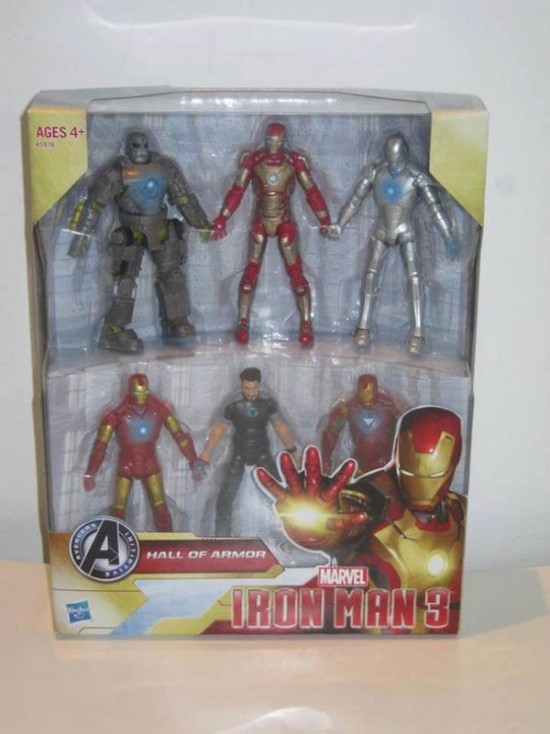 Comic Book Movie uncovered this upcoming Hasbro Iron Man 3 Hall of Armors figure.
A Guardians of the Galaxy animated series could be in the works according to Digital Spy.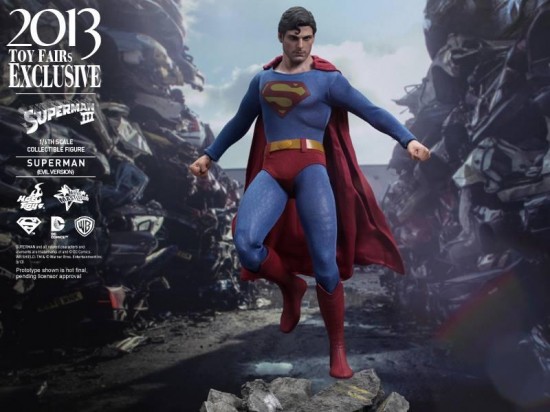 Hot Toys revealed a new figure, the evil Superman from Superman 3.
Voices From Krypton (via CBM) spoke to Superman comic writer Mark Waid about problems with Man of Steel.
Ubcotv (via CBM) posted this featurette on the use of language in Man of Steel.
Speaking to Total Film, Ryan Reynolds offered up some of his thoughts on Deadpool:
That movie is alive and kicking, and then it's dead as a doornail. Then it's alive and kicking and then it's dead... it's like the worst relationship I've ever had! The character knows he's a comic-book character, he knows he's in a film, he knows who the executives are at the studio making the movie. In the current iteration of the script, Deadpool is aware of the Wolverine movie. He doesn't say anything disparaging about it but he does at one point play with the Deadpool action figure with some curiosity.
Due to the amount of graphics and images included in Superhero Bits, we have to split this post over TWO pages. Click the link above to continue to the second page of Superhero Bits.
#GOTG No beer for six months. My brother made me post this. http://t.co/EFFkNFiWSD

— Chris Pratt (@prattprattpratt) July 7, 2013
Chris Pratt is getting very ready for Guardians of the Galaxy.
The original cover for Frank Miller's The Dark Knight Returns could go for $500,000 according to The Hollywood Reporter.
Cool clip from the Avengers Assemble cartoon on Disney XD via USA Today.
How do superheroes take selfies? Tastefully Offensive (via Gizmodo) has the hilarious explanation.
Bryan Singer tweeted another look at X-Men: Days of Future Past.
Check out Louie Joyce's beautiful Batman piece for this week's show at the Bottleneck Gallery in Brooklyn, NY.