James Cameron Says 'Battle Angel' Will Come After 'Avatar 3;' Hollywood Is Overusing 3D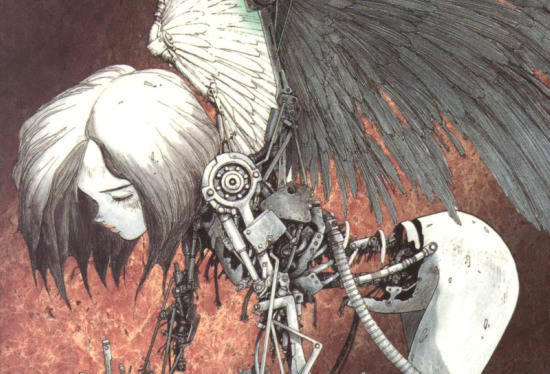 James Cameron is a broken record when it comes to talking about adapting Yukito Kishiro's manga Battle Angel Alita. He's been talking about the film since before 2007 but then went off and made a few billion dollars with Avatar. That meant Battle Angel was put on the back burner. Still, he keeps saying the same thing. In 2011, he still wanted to do the movie. In 2012, he continued to say it was a possibility. Then Cameron's producer, Jon Landau, suggested he could get around to it in four or five years.
Now the director himself echoes those sentiments, again. At a recent conference he said his plan now is to make Battle Angel after Avatar 3, which would likely be in or around 2017. Plus, he said films like Man of Steel and Iron Man 3 should not have been in 3D and Hollywood is overusing the technique.
The Film Stage reported on the news, which came from the TagDF technology forum in Mexico City. Here's an excerpt from their article in regards to Battle Angel:
The filmmaker said that, to one-up Avatar, he will be shifting his focus from creating new technologies to expanding story and characters. This trans-human exploration (themes that have "haunted" him for years) will also extend to his long-rumored Battle Angel, which the filmmaker said he will begin to develop in 2017, presumably around the time he's in post-production on Avatar 3.
Cameron still has a lot of work to do in the meantime, mainly, two undated Avatar sequels. He'll shoot those simultaneously, probably in early 2014, but then we're looking at years of post-production and release dates in possibly 2015 and 2017. So if Cameron holds to this (and that's a big "if") and starts pre-production in 2017, odds are we won't see Battle Angel until 2019 at earliest. That would be about 15 years after Cameron acquired the rights.
Here's the description of the manga. Do you ever think we'll see Cameron make this film?
When Doc Ido, a talented cyberphysician, finds Alita's head in a junk heap, she has lost all memory of her past life. But when he reconstructs her, she discovers her body still instinctively remembers the Panzer Kunst, the most powerful cyborg fighting technique ever known. In the postapocalyptic world of the Scrapyard, as the secrets of Alita's past unfold, each day is a struggle for survival.
At the same conference, Cameron revealed that he helped Alfonso Cuaron on Gravity and said Hollywood is overusing 3D. Here's his quote (via Vulture):
I do not think Hollywood is using the 3D properly. The reason I say that Hollywood is not doing well is because it is automatic...."[It's] one thing [to shoot] in 3-D and another to convert to 3-D," adding that it's a matter of studios "[trying] to make money," "pushing 3-D to directors who are not comfortable or do not like 3-D....Man of Steel, Iron Man 3 and all those movies should not necessarily be in 3-D. If you spend $150 million on visual effects, the film is already going to be spectacular, perfect."
Do you agree with that?