First 'Oldboy' Poster Features An Image From The Spike Lee Film; Trailer Out Wednesday [Updated With New Images]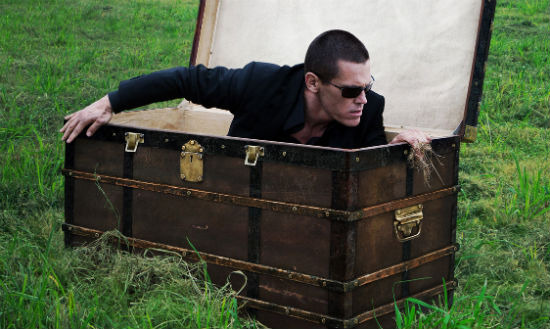 Over the past several years, Park Chan-wook's Oldboy has been established as a modern classic. The intense, surprising and violent revenge story of one man mysteriously imprisoned for years, then released out of the blue, has struck a chord with audiences worldwide. In America, however, a foreign film can unfortunately only gain so much popular traction, which is (part of) why Spike Lee was hired to direct a remake. That remake, out October 25, starts its marketing this week with a trailer on Wednesday and a poster right now.
The poster isn't just some artistic rendering, however. It's a still from the film of star Josh Brolin finally being released after years of captivity. Check it out in full below.
Here's the full poster for Oldboy.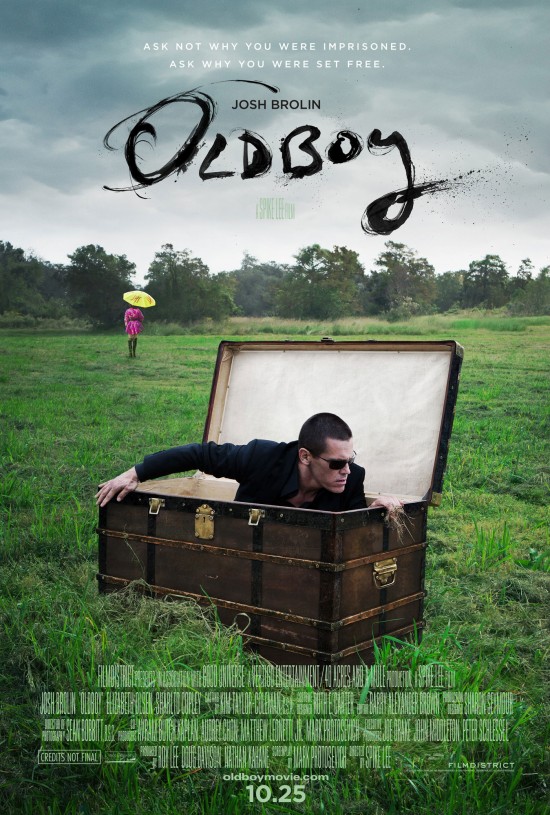 Not only is this poster a still from the movie, the title treatment is in Josh Brolin's handwriting, based on the letters he writes in the film.
Update: here are three additional images, via Facebook.
Check back Wednesday for the first trailer.
OLDBOY is a provocative, visceral thriller that follows the story of an advertising executive (Josh Brolin) who is abruptly kidnapped and held hostage for 20 years in solitary confinement. When he is inexplicably released, he embarks on an obsessive mission to discover who orchestrated his bizarre and torturous punishment only to find he is still trapped in a web of conspiracy and torment.
Co-starring Elizabeth Olsen and Sharlto Copley, OLDBOY was directed by Spike Lee, from a script by Mark Protosevich (I Am Legend, The Cell, Thor). The film was produced by Roy Lee, Doug Davison and Nathan Kahane.