Clips From 'NWR' Documentary Explain Making Of Nicolas Winding Refn's 'Only God Forgives'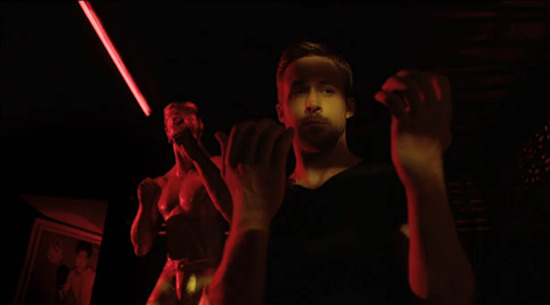 It's only a couple weeks until the first US release of Nicolas Winding Refn's new film Only God Forgives. You might expect a contained and strange film as a follow-up to Drive, but this is even more quiet and weird than what most people have in mind. (Related: I like the film a lot.)
Only God Forgives stars Ryan Gosling as an American at large in Bangkok, where he and his brother run a boxing gym a a front for a drug operation. But that's really a tangental story point — the real thrust of the movie is about what happens when Gosling's character conflicts with his own mother (an icy, scary Kristin Scott Thomas) over the ideal approach to avenge violence done to their family.
After the break, get a taste of the early period that led to the creation of the film, as Refn explores Bangkok in search of locations and inspiration.
These clips are all from the documentary NWR (which remains unreleased in the US), which is why they're notpresented as typical featurettes. The first clip below, in fact, is one that we've shown you before. But the second and third embeds feature some footage you might not have seen. And there are a couple quotes in there that help position the film for people who might otherwise be expecting Drive 2.0. Only God Forgives is most definitely not that, and going in slightly prepared in that respect is pretty useful.
In the second and third embeds, Refn says that one of the influences on the film is "the craziness of being so far away" — he's talking there about making the film, but it's something to keep in mind when you actually see it, especially with respect to Ryan Gosling's character. That sentiment becomes pretty important, but I won't spell out how or why. Refn also talks about "making a fight movie without fighting in the traditional sense," which is another big touchstone.
Finally, I like the fact that the guy in the gym specifies the first Ong Bak as his favorite collection of movie fight scenes.
The Playlist pointed these out and also provided a few clips. The film is tight enough that I'd say watching the clips out of context is counter-productive, so I won't embed them here. Hit that link if you want to throw caution to the wind.
I'll have a review of the film next week, along with an interview with Refn and his composer Cliff Martinez, conduced when they were in Austin a couple weeks back.