Check Out The First Stills From Wes Ball's 'The Maze Runner'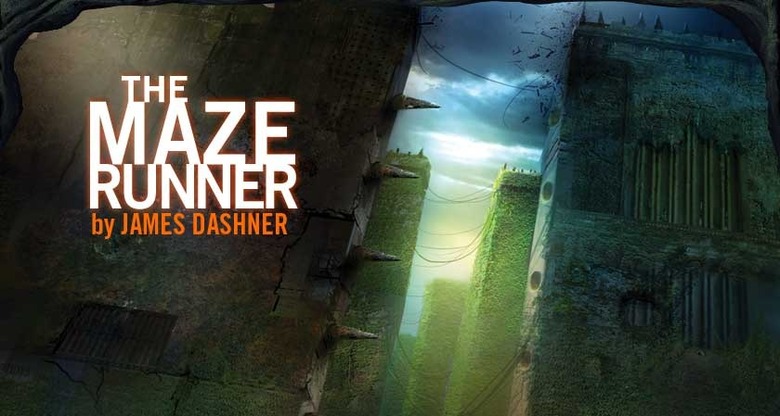 Thanks to the massive success of the Twilight and Hunger Games franchises, young adult novels are the hottest genre in all of Hollywood. Almost every single studio has its flag attached to a series of YA stories, hoping to duplicate those blockbusters. There's Divergent and The Mortal Instruments in the offing, as well as The Maze Runner. That final one, based on a New York Times bestselling adventure book by James Dashner, follows a group of kids who must navigate a deadly maze to escape an alternate dimension.
20th Century Fox is producing the film, directed by Wes Ball, and the first photos have been revealed. Check them out below.
Here are the first images from The Maze Runner, thanks to MTV.
The film, starring Dylan O'Brien, Kaya Scodelario, Aml Ameen, Patricia Clarkson, Thomas Brodie-Sangster and Will Poulter, is scheduled for release February 14, 2014. For more on the story, here's the description of the book:
When Thomas wakes up in the lift, the only thing he can remember is his first name. His memory is blank. But he's not alone. When the lift's doors open, Thomas finds himself surrounded by kids who welcome him to the Glade—a large, open expanse surrounded by stone walls. Just like Thomas, the Gladers don't know why or how they got to the Glade. All they know is that every morning the stone doors to the maze that surrounds them have opened. Every night they've closed tight. And every 30 days a new boy has been delivered in the lift. Thomas was expected. But the next day, a girl is sent up—the first girl to ever arrive in the Glade. And more surprising yet is the message she delivers. Thomas might be more important than he could ever guess. If only he could unlock the dark secrets buried within his mind.