The Fifth Stop On 'The World's End' Virtual Pub Crawl: The Good Companions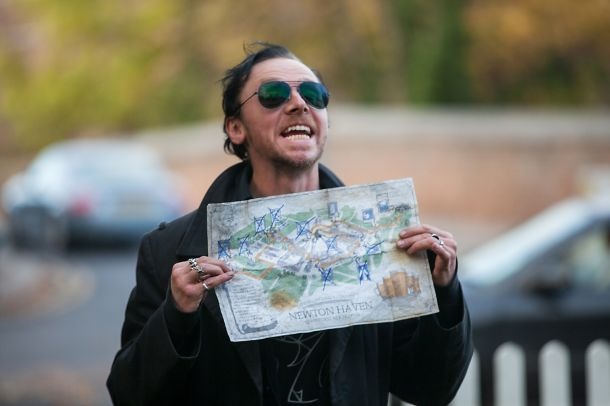 All week, some of our fellow movie blogs have been taking you on a tour of Newton Haven's
. Twelve pubs, twelve pints, all within one mile, making for a true challenge of drunken prowess. Whether or not Simon Pegg, Nick Frost and the gang in Edgar Wright's film The World's End will actually complete the crawl is something we'll have to wait until August 23 to discover.
Odds are, though, they make it to the /Film stop on your virtual pub crawl: The Good Companions. Below, check out the exclusive banner and read a bit more about the full pub crawl, including how to see the movie for free at San Diego Comic-Con.
Here's our exclusive banner for The Good Companions: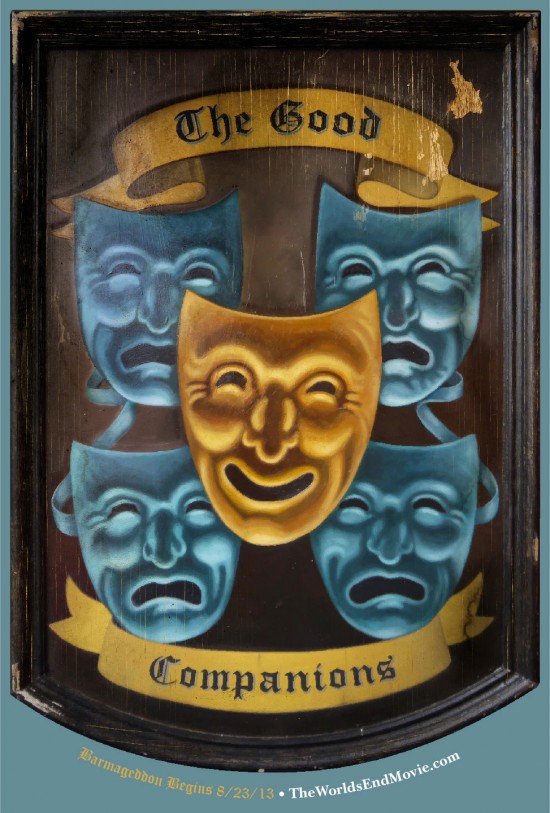 So what exactly happens at The Good Companions in The World's End? We don't know, but have been told by a very reputable source the poster contains a clue.
If you're attending San Diego Comic-Con this year, check out The World's End panel in Hall H on Friday, July 19th with Simon Pegg, Nick Frost and Edgar Wright. Follow 
 to collect 12 limited edition Golden Mile trading cards, including the one above, for a chance to see the film after the panel. The first fifty people to collect all twelve cards across the Gaslamp in San Diego will be guaranteed VIP admittance to the screening. For everyone else, it's first come first serve.
Also, at 1 p.m. Thursday July 18, if you go to
in San Diego, you can compete in a Edgar Wright trivia fan crawl and winners will get into an exclusive party. For more info on what you need to do,
.
The World's End opens August 23. Get more info on 
.