Cool Stuff: Craig Drake's 'Blade Runner' Poster Available As Timed Edition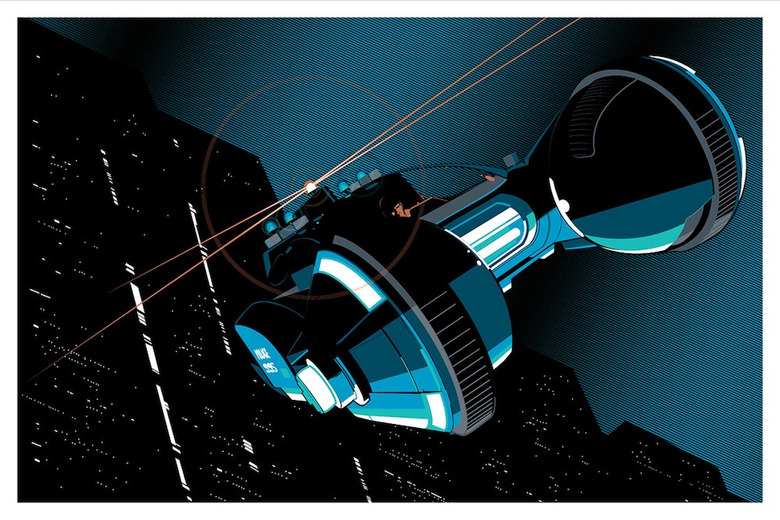 After a few years of fans getting understandably frustrated with an inability to get cool, pop culture posters from the likes of Mondo and Gallery 1988, things have begun to change. In the past year or so, many of these venues have begun offering timed editions. That means, for a certain period of time, anyone who wants to buy a poster can. The edition size is determined by how many people purchase. This decreases the collectibility (in some cases) but eases the stress of obtaining one, a trade-off many fans are more than happy to make.
The latest timed edition is from the Hero Complex Gallery and artist Craig Drake, a combo that has done this in the past. This time fans can choose not one, but two different versions of a piece called "Spinner" inspired by Ridley Scott's sci-fi classic, Blade Runner. (There's a third version that is not timed, and very limited.) It's on sale right now through July 7. Check out both images and more below.
Here are the two timed editions you can choose from: vertical or horizontal.
You'll able to purchase the vertical and horizontal posters at those links beginning at  9 a.m. PST July 3rd through 11:59 p.m. PST on July 7th. Each is $55.
And that's not all. At the same time, there will a VERY limited metal edition released. Check it out here.
Finally, just to add a little extra to the pot, Hero Complex will include one Golden Ticket in a lucky tube allowing you to get your very own Craig Drake commission.
Are you going to pick these up?