Pixar Will Scale Back On Sequels, Doing One Every Other Year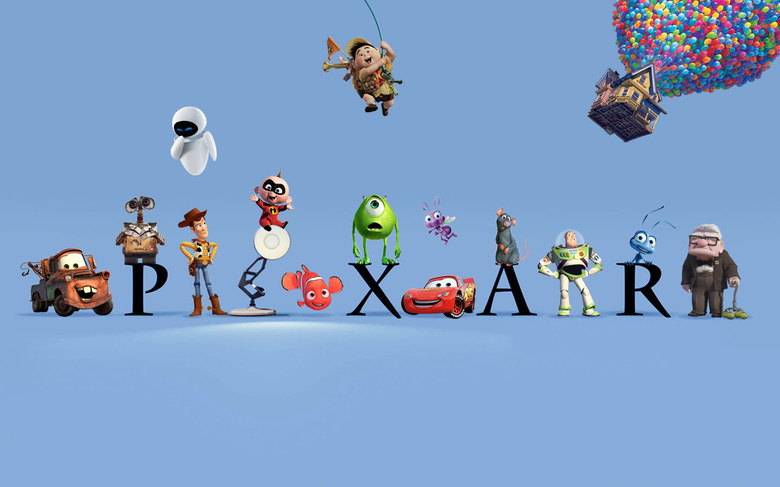 From 2001 to 2009, Pixar released original films almost every year. And they were all great. Then they did Toy Story 3, followed by Cars 2 and with this year's Monsters University, some fans have began to complain the company is relying too heavily on older material. Others argued that out of 14 films, there are only four sequels and only one of those wasn't legitimately fantastic. So what's the worry?
Turns out Pixar has heard fan complaints and are taking them to heart. Ed Catmull, the President of Pixar, said in an interview that the studio is hoping to do an original movie every single year, and sequels only every other year. That plan is already in place with a prequel this year (Monsters University), an original film next year (The Good Dinosaur), then an original film (Inside Out) and sequel (Finding Dory) in 2015. Plus, we can now guess what's being released in 2016 and 2017.
Catmull's quotes came from an interview on Buzzfeed.
For artistic reasons ... it's really important that we do an original film a year. Every once in a while, we get a film where we want or people want to see something continuing in that world — which is the rationale behind the sequel. They want those characters, which means we were successful with them. But if you keep doing that, then you aren't doing original films.
We're going to have an original film every year, then every other year have a sequel to something. That's the rough idea.
Like I said, this is already in place through 2015. However with this new knowledge, as well as some future release dates, we can begin to guess what's coming up further in the future, too.
There are new Pixar movies coming out on June 17, 2016; June 16, 2017; November 22, 2017; and June 15, 2018. With two movies scheduled for 2017, we know the 2016 and 2018 movies are originals. The only original Pixar film we know is being developed, but doesn't have a release date, is the Día de los Muertos film by Lee Unkrich. That suggests it'll be released June 17, 2016. And I'd bet my bottom dollar that 2017 sequel is Toy Story 4 and it'll be released November 22, 2017.
Do you think this plan is good? Are there still too many sequels?