Three Actors On Short List To Team With Colin Firth In 'The Secret Service'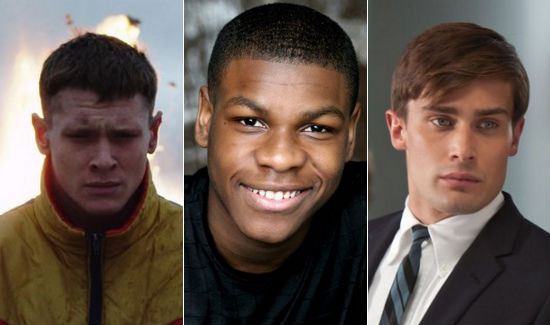 Matthew Vaughn's upcoming film, an adaptation of the Mark Millar story The Secret Service, is currently casting its second lead. Oscar-winner Colin Firth has already secured one role, that of an experienced secret agent who is in charge of mentoring a new recruit. Now the production is searching for his counterpart.
Variety reports three actors are currently at the top of the list: Jack O'Connell (300: Rise of an Empire), John Boyega (Attack the Block) and Christian Cook (Magic City).
According to Variety, each of those three actors have tested, or will soon test, for the role. And while there's no guarantee any of them will get it, they're currently the odds-on favorites.
The article also points out Vaughn spoke with his Kick-Ass star Aaron Taylor-Johnson about possibly playing the role but it seems like he's gotten too expensive. If the filmmakers don't settle on one of the three actors above, Variety says they might give Taylor-Johnson his money, but they're exploring other options first.
Admittedly, I don't know much about O'Connell or Cook, though the latter is in one of my favorite underrated movies in recent memory, Ricky Gervais and Stephen Merchant's Cemetery Junction. Both actors certainly look the part of a fresh-faced bad-ass, at least. Then there's Boyega, who landed the plum role of Mike Tyson in Spike Lee's HBO series Da Brick, even though that show didn't make it to air. Because of that, he's been flying a bit under the radar but anyone who has seen Attack the Block knows the guy has charisma to spare. For that reason, I'd love to see him in this role.
The Secret Service is tentatively scheduled for a November 2014 release. What do you think of these three guys the film?