New 'The Conjuring' Trailer: The Real Family Speaks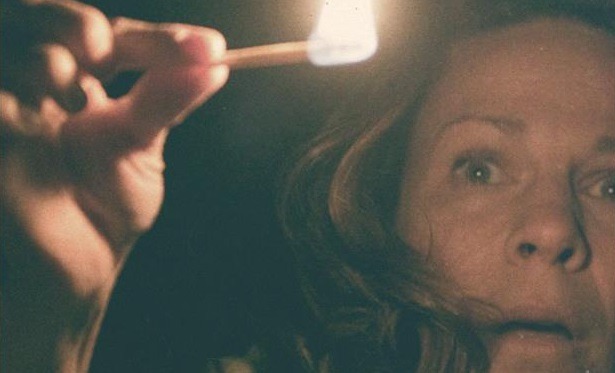 There's a great bit of stage banter from Tom Waits where he jokes about someone leaning over during a movie to insist "you know, this is based on a true story." The question from Waits is: does that really make the film any better?
I've seen James Wan's new film, The Conjuring, and despite the fact that the film begins with a card that says it is based on a true story, I assumed it was one of those Texas Chainsaw Massacre things — a gentle little lie to give the story a bit of weight. Then I remembered that, in fact, this is based on something from reality. The Conjuring brings to the screen a story from the archives of the same husband and wife team that later investigated a famous house in Amityville, New York.
There's a healthy collection of really well-done haunting scenes in the film, and while it's probably better to just watch it as a movie, this new trailer gives the real-life family a chance to speak for the first time. If you'll find a horror film more frightening knowing that it is based in reality, then this is definitely the trailer for you.
The Conjuring opens on July 19. Yahoo has the trailer.
Before there was Amityville, there was Harrisville. Based on a true story, "The Conjuring" tells the horrifying tale of how world-renowned paranormal investigators Ed and Lorraine Warren were called upon to help a family terrorized by a dark presence in a secluded farmhouse. Forced to confront a powerful demonic entity, the Warrens find themselves caught in the most terrifying case of their lives.