'Escape Plan' Trailer: Schwarzenegger And Stallone Team Up To Break Out Of Prison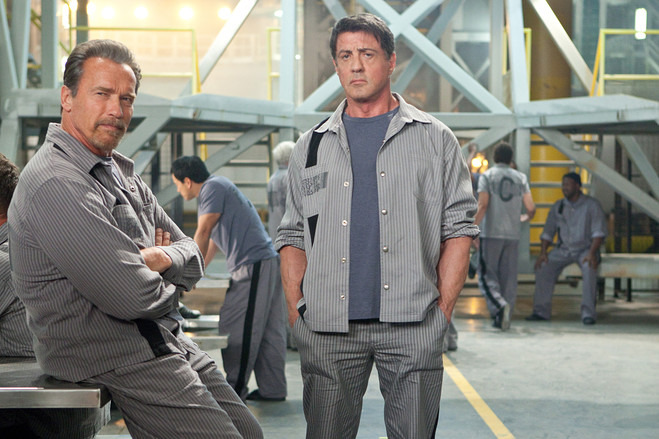 Though Sylvester Stallone and Arnold Schwarzenegger have teamed up in the past, it's never been like this. The first trailer for their October action film Escape Plan has just come online and it features the icons as foes turned friends who team up to escape the world's most inescapable prison.
Formerly called The Tomb, Escape Plan is directed by Mikael Håfström and also features Jim Caviezel, Curtis Jackson, Vinnie Jones, Vincent D'Onofrio and Amy Ryan. Check out the trailer below.
Thanks to IGN for the trailer.
Wow – in the realm of revealing trailers, I think we have a new champion. It feels like this trailer give away everything. We see Stallone break out of a prison, find out what he does for a living, the plot of the movie, go into another prison, then break out of that one with the help of Arnold. What else could the movie be about?
I will say, despite the trailer seemingly giving away every plot point, the concept of a man who breaks out of prisons for a living sounds intriguing. It's a great, unique hook for an action film. Plus it's nice to see Stallone and Schwarzenegger teaming up in a movie where they can't use their brains and brawn instead of machine guns (until the end of the trailer, of course.) What are your thought on the trailer?
Escape Plan opens October 18.