Is This The 'Dark Knight' Trilogy Ultimate Collectors Edition Blu-Ray Box Set?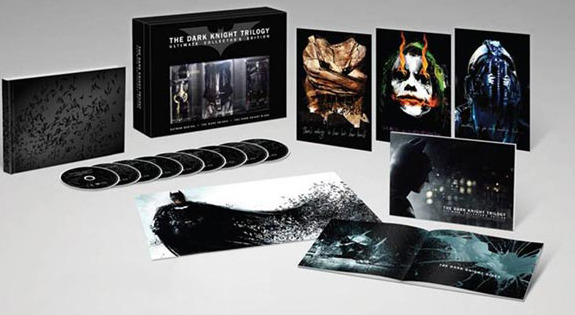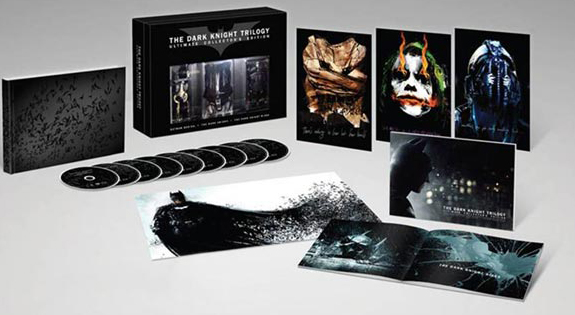 From 2005-2012, Christopher Nolan reshaped the superhero world with his Dark Knight trilogy. Starting with Batman Begins, exploding with The Dark Knight and climaxing with The Dark Knight Rises, the director deconstructed one of our favorite superheroes in human terms, turning the whole filmed superhero genre on its head. As fans wait for another filmmaker to tackle the Caped Crusader, Warner Bros. is gearing up to celebrate Nolan's achievements on the home market.
Last year it was revealed the third quarter of 2013 would see the debut of a Dark Knight Trilogy Ultimate Collectors Edition. A Polish website now has images that appear to be exactly that. Warner Bros. Home Video has yet to confirm or deny their legitimacy but these look so good, we figured they're worth your time.
Here are three images of what appears to be a Dark Knight Trilogy Box from Batcave.PL via Batman On Film.
The single image seems to be a slipcase, the three vehicles appear to be mini versions in the box set and the third one is the bulk of the set, which appears to include nine discs, multiple books and more. This set, or some version of it, is rumored to be set for an October release.
What do you think about these images? Is there something you'd really like to see in the set that's not here?