'X-Men: Days Of Future Past' Adds 'Jack Reacher' Actor Josh Helman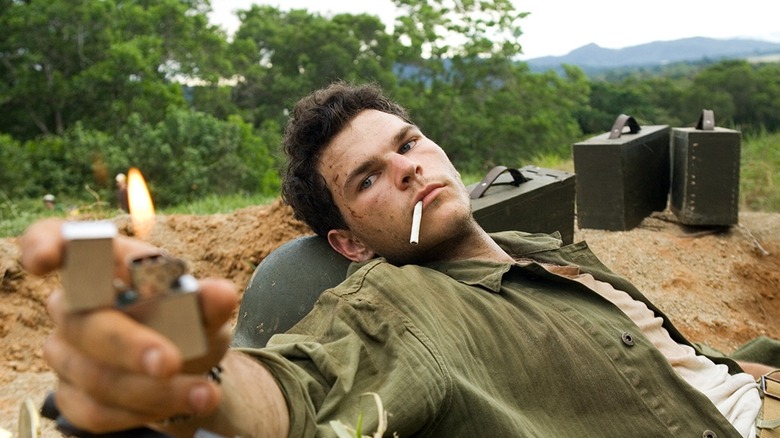 Bryan Singer's X-Men: Days of Future Past is still casting, or cast members are still being announced, at least. The comic book saga already boasts a slew of original trilogy actors, a host of prequel series stars, and even a bunch of series newcomers. Now it has cleared some room for rising Aussie actor Josh Helman.
That name may not immediately ring a bell, especially if you're not from Down Under, but he's quickly making his presence known in the States. He last starred in Jack Reacher and will soon appear in Mad Max: Fury Road. Hit the jump for more details on his casting.
Helman joins a sprawling cast that currently includes — deep breath now — James McAvoy, Michael Fassbender, Jennifer Lawrence, Nicholas Hoult, Hugh Jackman, Ian McKellan, Patrick Stewart, Halle Berry, Ellen Page, Shawn Ashmore, Anna Paquin, Daniel Cudmore, Peter Dinklage, Omar Sy, Fan Bingbing, Booboo Stewart, Adan Canto, and Evan Peters.
Helman got his start on the Aussie soap Home and Away, like Heath Ledger, Chris Hemsworth, Guy Pearce, and many others before him. His breakout year came in 2010, when he appeared in Animal Kingdom and HBO's The Pacific. His next apperances will be in the Australian rugby drama Blinder and Mad Max: Fury Road, which also stars X-Men's Hoult.
The new comic book sequel will follow the time-traveling "Days of Future Past" arc penned by Chris Claremont, which sees the X-Men trying to prevent a possible dystopian future in which mutants have been forced into internment camps. Fox has the film set for a May 23, 2014 opening.
Discuss: So, who do you think Helman is playing? Screen Crush's guess is Cyclops, based mostly on the fact that Helman resembles a young James Marsden. But there are literally dozens of other characters in the X-Men comicverse who fit the description of "handsome young Caucasian male."