Four New Posters For 'The Wolverine' Including Three New Sumi-E Images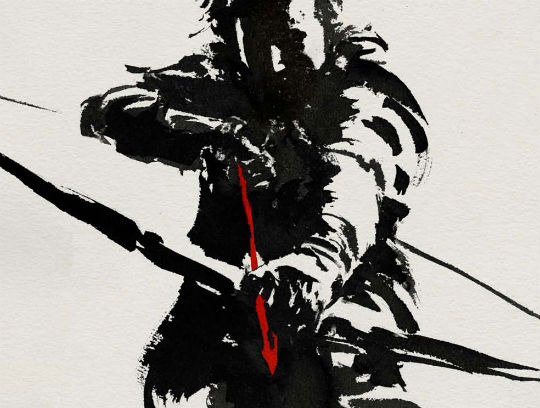 The visual marketing campaign for The Wolverine has been unique and eye-catching. While we've seen a few standard posters, 20th Century Fox is really embracing this "Sumi Ink" look, which shows off the film's Japanese setting. recently we saw a poster for Jean Grey in the form, but the Silver Samurai also made an appearance and of course, the big guy himself has had an ink-painted image.
Today we have three brand new posters in the style, for characters Shingen (Hiroyuki Sanada), Mariko (Tao Okamoto) and Harada (Will Yun Lee). Check them out, along with a brand new international poster, below.
Here are the brand new Sumi-e posters along with the new international poster via Coming Soon.
Based on the celebrated comic book arc, this epic action-adventure takes Wolverine (Hugh Jackman), the most iconic character of the X-Men universe, to modern-day Japan. Out of his depth in an unknown world, he will face a host of unexpected and deadly opponents in a life-or-death battle that will leave him forever changed. Vulnerable for the first time and pushed to his physical and emotional limits, he confronts not only lethal samurai steel but also his inner struggle against his own immortality.