'Jobs' Trailer: Ashton Kutcher Plays Apple Co-Founder And Icon Steve Jobs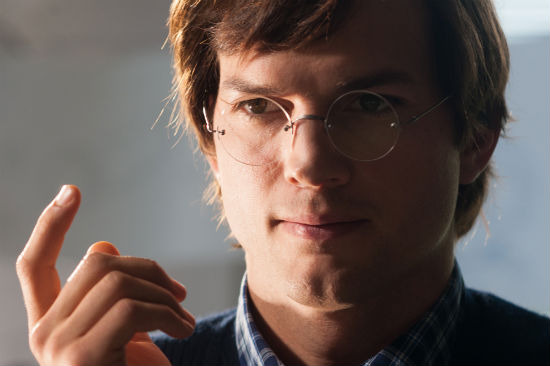 Apple addicts likely have August 16 starred on their iCalendar. That's when the Steve Jobs biopic, Jobs, starring Ashton Kutcher and Josh Gad is finally hitting theaters. Directed by Joshua Michael Stern, Jobs follows the iconic entrepreneur from his college days up through the creation, decline and eventual revitalization of the Apple brand. It had its world premiere at Sundance to decidedly mixed reviews and the distributor delayed the opening. The film is finally being released, though, and the first trailer has now been revealed.
Thanks to Yahoo (via The Film Stage) for the heads up.
I've already seen this movie and, even knowing it's flawed, this trailer makes me want to see it again. I'm not exactly crazy about the super-modern Macklemore song over it, but it does fit. What are your thoughts on the trailer? Will you be rushing out to see Jobs?
Jobs, directed by Joshua Michael Stern, stars Ashton Kutcher, Josh Gad, Dermot Mulroney,Lukas Haas, J.K. Simmons and Matthew Modine. It opens August 16.
We follow Steve Jobs (ASHTON KUTCHER) from the enthusiasm and self-discovery of his youth through his darkest days, brightest triumphs, and the ultimate power of his drive, his passions, and his undying will to change everything we thought possible. Dark, honest, and uncompromising, "Jobs" plunges into the depths of Steve Jobs' character, uncovering his driving motivations, his gifts, his flaws, his failures, and his ultimate successes.