Sony Making 'Bad Teacher 2'; Jake Kasdan And Cameron Diaz To (Probably) Return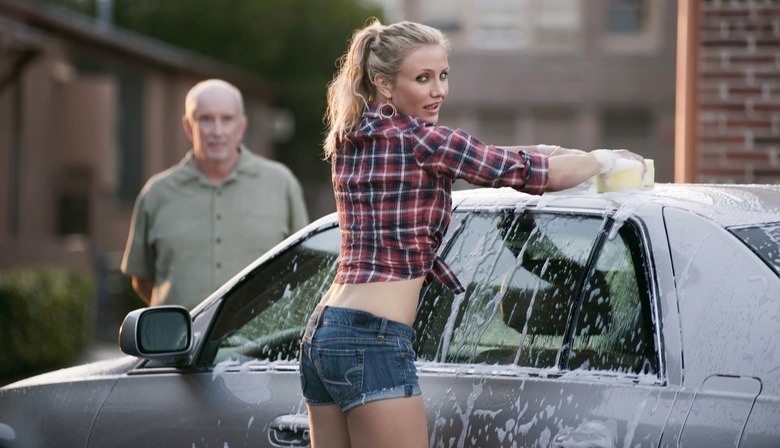 Maybe Paul Feig hasn't cornered the market on R-rated female-led comedies after all. Sony is moving forward with a sequel to 2011's Bad Teacher, with Jake Kasdan returning to direct. Star Cameron Diaz is still working out her deal, but it's expected that she'll come back as well.
While the first Bad Teacher failed to live up to its comedy potential (IMO, anyway), it did gangbusters at the box office with a $216 million worldwide take. To put that into perspective, that's more than either Horrible Bosses or 21 Jump Street made ($209 million and $201 million, respectively) but less than Bridesmaids did ($288 million). Get all the details after the jump.
Speaking of those characters, there's no word yet on whether Justin Timberlake, Jason Segel, or any of Diaz's other co-stars from the first movie will return. The project is being developed for Diaz, but she's not locked in yet either.
Considering how successful the original Bad Teacher was, it's kind of surprising how little sequel talk there's been so far. But it's not like the studio's just been ignoring the property altogether. Sony TV set up small-screen version of Bad Teacher at CBS, with Ari Graynor in the lead role. The show will debut in midseason with 13 episodes.
Assuming Diaz agrees to come back, Bad Teacher 2 will be her third collaboration with Kasdan. Diaz and Segel are reuniting with Kasdan in the near future Sex Tape, which is also set up at Sony. That film was recently penciled in for a splashy July 2, 2014 opening.