'Nowhere Boy' Helmer Sam Taylor-Johnson To Direct 'Fifty Shades Of Grey'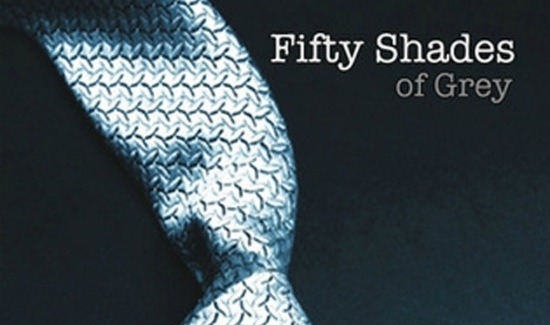 Briefly: Even a casual observer knows that women direct far fewer big Hollywood films than men. So it's interesting to see that the developing adaptation of Fifty Shades of Grey — an extended S&M-lite sexual fantasy that has been decried as "mommy porn" as it tops sales charts — will be directed by Sam Taylor-Johnson. She has made only one major feature, Nowhere Boy, from 2009.
We don't yet know much about plans that Focus is pulling together for the film, but if the movie is even vaguely as successful as the novel series, it'll be huge. 
Kelly Marcel scripted, and Michael De Luca is producing. Does this directorial choice at all imply that the director's husband, Aaron Taylor-Johnson, will play the wealthy and sexually dominant male lead of the film? We don't know at this point — there is no confirmed casting as yet.
Updated: well, just after we posted the first info, Jeff Sneider of The Wrap offered up the following:
UPDATE: FELICITY JONES in mix for ANASTASIA! Aaron Taylor-Johnson won't pursue role of CHRISTIAN! Aronofsky passed a month ago #NotebookDump

— Jeff Sneider (@TheInSneider) June 19, 2013
When literature student Anastasia Steele goes to interview young entrepreneur Christian Grey, she encounters a man who is beautiful, brilliant, and intimidating. The unworldly, innocent Ana is startled to realize she wants this man and, despite his enigmatic reserve, finds she is desperate to get close to him. Unable to resist Ana's quiet beauty, wit, and independent spirit, Grey admits he wants her, too—but on his own terms. Shocked yet thrilled by Grey's singular erotic tastes, Ana hesitates. For all the trappings of success—his multinational businesses, his vast wealth, his loving family—Grey is a man tormented by demons and consumed by the need to control. When the couple embarks on a daring, passionately physical affair, Ana discovers Christian Grey's secrets and explores her own dark desires.