'Killing Season' Trailer: John Travolta Tries To Kill Robert De Niro With An Evil Accent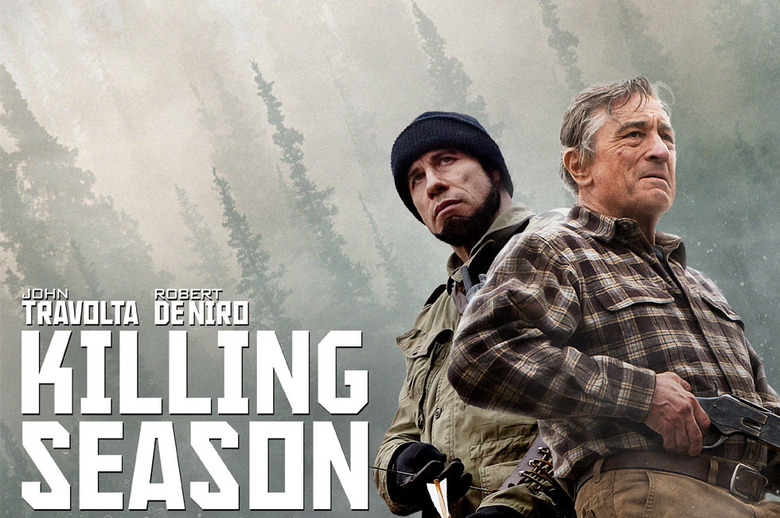 We've slept a bit on this one. Add up the "direct to video" impression that the promo art (and John Travolta's beard) give to this latest effort from Daredevil director Mark Steven Johnson, and you might have given it a pass, too. Even if Killing Season does also star Robert De Niro as a former soldier that Travolta is keen to kill, based on a grudge that goes back to the Bosnian War.
Then I actually watched the trailer, and holy crap, that accent Travolta uses. It's like the fake Russian accent my friends and I used in high school. It is glorious. I'll watch the entire movie — which looks like The Edge by way of a South Park recreation of First Blood– just for that accent. And the trailer suggests there might be some other good stuff in there, too,
Check out the trailer below.
Killing Season opens on July 12, and hits VOD the same day. Apple has the trailer.
Deep in the Appalachian mountains, a reclusive American military veteran (Robert De Niro) and a European tourist (John Travolta) strike up an unlikely friendship. But when the tourist's true intentions come to light, what follows is a tense battle across some of America's most forbidding landscape proving the old adage: the purest form of war is one-on-one.