'The Mortal Instruments: City Of Bones' Trailer: Mundane People In A Mundane World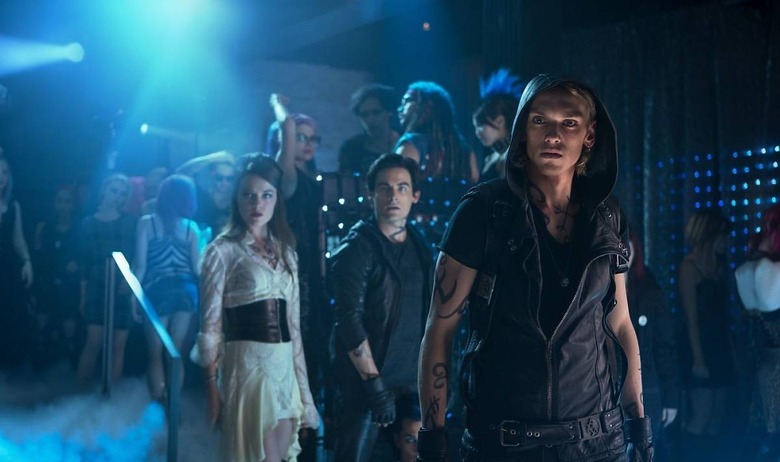 The combined powers of Harry Potter, Twilight, and The Hunger Games have opened the floodgates for a tidal wave of sci-fi / fantasy YA adaptations — it seems like a new potential franchise goes into development every week. As with any genre, though, not all of these films are created equal.
The best ones capture the imaginations of young and old alike, while the worst are forgotten almost before they even open. Time will tell where on the spectrum The Mortal Instruments: City of Bones will fall, but feel free to make an educated guess based on the new trailer after the jump.
I can see The Mortal Instruments: City of Bones appealing to the kind of people who are already predisposed to like it — fantasy lovers, YA aficionados, people who really really miss Lane Pryce on Mad Men — but on the whole it looks too generic to attract anyone outside those narrow groups. The Mortal Instruments: City of Bones opens August 21.
Set in contemporary New York City, a seemingly ordinary teenager, Clary Fray (Lily Collins), discovers she is the descendant of a line of Shadowhunters, a secret cadre of young half-angel warriors locked in an ancient battle to protect our world from demons. After the disappearance of her mother (Lena Headey), Clary must join forces with a group of Shadowhunters, who introduce her to a dangerous alternate New York called Downworld, filled with demons, warlocks, vampires, werewolves and other deadly creatures. Based on the worldwide best-selling book series.