Trivia: Darren Aronofsky Almost Directed 'Man Of Steel'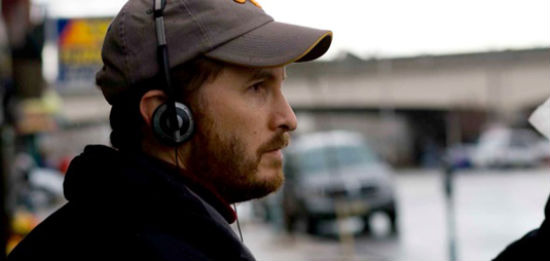 One day, Darren Aronofsky will direct a superhero movie. After three close calls, it's inevitable. Years ago the director was developing a film that eventually became Batman Begins. He was very close to making this summer's The Wolverine and, it's now been revealed, he was also a finalist to direct this week's Superman reboot, Man of Steel.
Eventually Zack Snyder got the job, thanks to his previous relationship with Warner Bros. and the endorsement of producer Christopher Nolan, but Aronofsky was reportedly next in line.
The news comes from a brief aside in a larger article at The Hollywood Reporter (thanks to The Playlist for the find). Here's the paragraph in question:
Over at Warner Bros., studio chief Jeff Robinov's fierce loyalty to director Zack Snyder is being tested June 14 with the $225 million Man of Steel. The relationship dates to the 2007 hit 300, even though Snyder's three subsequent Warners films – Watchmen, Legend of the Guardians: The Owls of Ga'Hoole and Sucker Punch – disappointed. However, while giving him Man of Steel (over the other finalist, Darren Aronofsky), Robinov took out insurance with producer Christopher Nolan, the studio's most important filmmaker (Batman, Inception). "Chris had the confidence in Zack, and based on the movie I've seen, Chris was spot-on," says Warners president of domestic distribution Dan Fellman.
The phrase "over the other finalist" makes it seem like, for Robinov, Man of Steel came down to Snyder vs. Aronofky and no one else. Now, what's interesting about that isn't that the director of The Wrestler, Black Swan, and the upcoming Noah didn't get the job. Nor that he was being considered. It's that the studio head like him and, maybe, that gives him a shot a directing an upcoming DC movie. Possibly even a rebooted Batman. That's pure speculation but, it would mark the end of a long, long road for the director if it came true.
What do you think an Aronofksy Man of Steel would look like? Do you think this suggests he'll be back at DC in the future?