Ashton Kutcher's 'Jobs' Will Be Released In August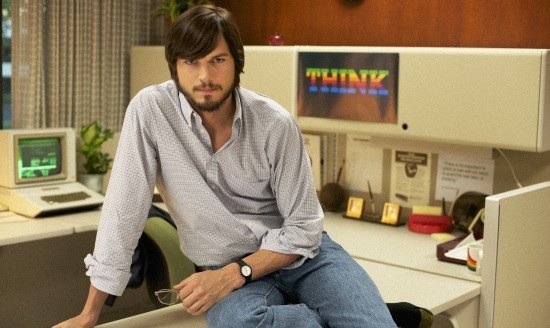 Jobs, the biopic of Apple co-founder Steve Jobs starring Ashton Kutcher, premiered at Sundance earlier this year to mixed reviews. Kutcher's performance was surprisingly good, but the script was lacking. "Jobs is so hell-bent on cramming all these seminal moments into one film, it never builds much context around them. We never feel like they mean anything," I wrote. "The film loves to tell us things, but never quite explains any in a satisfactory way." Looking down the barrel of a quickly approaching Spring release with no real buzz, the distributor decided to delay the film.
Well Jobs, directed by Joshua Michael Stern, is back. Co-starring Dermot Mulroney, Josh Gad, Lukas Haas, J.K. Simmons and Matthew Modine, it'll now open on August 16. Read the press release below.
The Wrap initially broke this news. Here's the official release from Open Road:
Open Road Films will release JOBS – the highly anticipated film chronicling the story of Steve Jobs' ascension from college dropout to one of the most revered creative entrepreneurs of the 20th century – nationwide on August 16, 2013.
JOBS details the major moments and defining characters that influenced Steve Jobs on a daily basis from 1971 through 2001.  The film plunges into the depths of his character, creating an intense dialogue-driven story that is as much a sweeping epic as it is an immensely personal portrait of Steve Jobs' life.  Directed by Joshua Michael Stern, written by Matthew Whiteley, JOBS was shot by Oscar-winning cinematographer Russell Carpenter and produced by Mark Hulme.
You can read my full review of the film here. Are you still looking forward to Jobs?