This Week In Trailers: The UK Gold, Spike Island, 15 Reasons To Live, Salinger, Life Is Better When You Don't Jack Off, Neko Case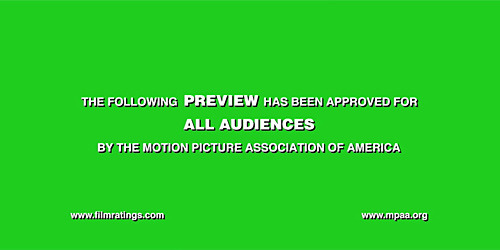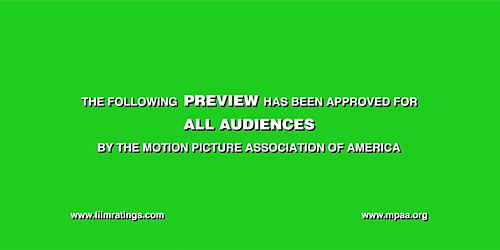 Trailers are an under-appreciated art form insofar that many times they're seen as vehicles for showing footage, explaining films away, or showing their hand about what moviegoers can expect. Foreign, domestic, independent, big budget: What better way to hone your skills as a thoughtful moviegoer than by deconstructing these little pieces of advertising? This week we try and understand what some kids from across the pond are saying, find fifteen reasons to keep a positive attitude, shortchange the government on our taxes, keep our hands off ourselves, I give you my one musical recommendation of the year, and find out what J.D. Salinger has been up to all those years in the dark.Spike Island Trailer
I had no idea The Stone Roses were such a thing.
I remember digging them but not to the capacity of the fervor that has now produced two productions this year with them as the focus. Director Mat Whitecross is mining some of the nostalgia that has been in the air to a great effect in this trailer. It's electric, playful and it transcends the musical genre that celebrates. There's not so much a coming-of-age story here as it is more of a one-night-only yarn that may be something more than the sum of its silliness. There's not much in the way of plot other than these blokes are out for an event that might end all events. Much like the love I had when I saw the trailer for This Movie Is Broken there is just something about the use of music to fully realize the emotional potential in a moment. Whether or not it is able to pull it off has yet to be seen but this trailer is full of enough jaunty moments that you're just busy taking it all in.
Salinger Trailer
I am fascinated by the reclusive, the hermits of the world.
J.D. Salinger certainly deserved his privacy but his story is one that is so fascinating, it goes against the idea of every blowhard author who graces our New York Times bestseller list. In the talking head game where sales figures means more time for you to keep churning out your alphabet detective series, your vampire stories, your books about boy wizards, Salinger's refutation of all of that in his time is something of a mystery that begs you to dig deeper if only because he essentially said, "Leave me alone." What's remarkable about this trailer is that it quickly gets the viewer engaged with the mystery that has surrounded this author.
Gone from us for three years, Salinger left an aura around his persona and what's here establishes that very quick. Director Shane Salerno has picked from a diverse field of people to ruminate on the man and, even if you didn't know who he was as an author, when it's brought up that "Catcher in the Rye" was the bible of choice for some crazies (John Hinckley, for one) in the latter half of the 20th century. It stirs up interest not only because of how high profile the book was but that the story behind the man seems just as riveting as the reasons why he just wanted to be left alone.
The UK Gold Trailer
On the surface this doesn't look like riveting stuff, I get that.
However, what makes this trailer such a draw is how it sets up a story we're all familiar with but then takes it that one step further. From establishing that big corporations are maximizing profits by building tax havens (nothing new) but then raising the issue about how all the claptrap about offshore accounts in the Cayman Islands are actually a British Overseas Territory starts to make things interesting. Understanding that while the US tax system is more complex than parsing the DNA of a wooly mammoth, this trailer takes us down the road of first establishing the inequity that exists and then crafting a story that can make all of this understandable. Director Mark Donne should be commended for making a piece of sales material for his movie that not only makes sense but generates the kind of interest that is hard to do when it comes to subjects like taxes. The style he does it with isn't novel so much as he just cuts to the chase and makes the information relatable. While some may think that just because it's talking about the UK it doesn't apply to us here in the states but the words that echo throughout the trailer have the same amount of resonance when you consider how broken our own tax laws are. Again, it may not be scintillating viewing for some but those of us who are interested in this kind of thing, it's served up quite nicely.
15 Reasons to Live Trailer
There's an irony here.
To start off with a guy who's a writer being told he can't read anymore for a movie that says it's about 15 reasons to live, I think it's a cruel joke. A documentary by Alan Zweig, this trailer is a punch to your heart. It's just so easy to be cynical and think every moment is a ploy, a plot for your wallet, or heavily drenched in the kind of treacle usually reserved for movies starring Kirk Cameron, but this subverts the expectations you might have for a movie about reasons to live. You get some pretty difficult personal stories with a little bit of hope thrown in towards the end and it succeeds at being hopeful without being preachy. It's earnest without being hokey. While we are driven to the depths of despair in the beginning it's just nice to come out on the other end that these could be real moments that inject some kind of life affirming belief into your heart. Maybe that's hoping too much but the trailer wants me to believe in the restorative power of the human spirit and that doesn't seem like too much to ask when it's presented this well. [Via Film Junk/Documentary Blog]
Life Is Better When You Don't Jack Off TrailerThis is an interesting sales pitch. I like that it's pretty earnest in what it needs and what it's looking for but it's the trailer that really sold me on why it deserves a few bucks. From establishing what it's about to infusing it with a sense of humor and a dash of originality, it starts slow but picks up a lot of steam as it heads for the end and explodes in what could only be the visual equivalent of, well, you know. There's a playfulness here, a teenage comedy bursting at the seams. But it's the montage that end-caps this that's really worth your while.Neko Case "The Worse Things Get, The Harder I Fight, The Harder I Fight, The More I Love You" Album Trailer
Sue me, I like dad rock.
Wilco is my jam but Neko Case is something special. If you haven't heard "Man" yet, you should, but since she's going on tour this fall and I'm more giddy about this release than any grown man should be I happened to stumble upon this and found it pretty interesting. Albums don't get trailers that much and I think the result here is solid. Consider the source, I'm way biased, but I'm just going to share it and leave it at that.
Nota bene: If you have any suggestions of trailers to possibly be included in this column, even have a trailer of your own to pitch, please let me know by sending me a note at Christopher_Stipp@yahoo.com or look me up via Twitter at @Stipp
In case you missed them, here are the other trailers we covered at /Film this week: