Henry Cavill Could Replace Tom Cruise In Guy Ritchie's 'Man From U.N.C.L.E.'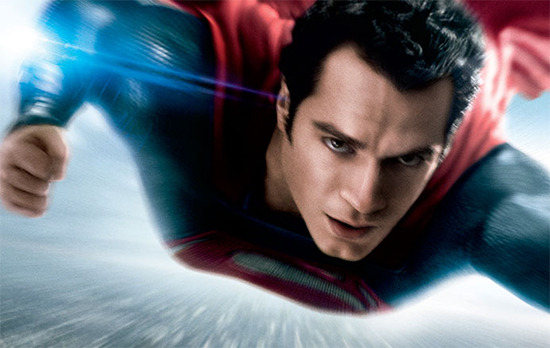 The film adaptation of the TV series The Man from U.N.C.L.E. has gone through its fair share of big names. Steven Soderbergh, George Clooney, Channing Tatum, Bradley Cooper and others all had their names circling the project at certain points. Most recently, Guy Ritchie was set to direct with Tom Cruise and Armie Hammer as two Cold War spies, but Cruise dropped out last week. Losing one of the biggest movie stars in the world was a significant blow to the project.
It seems Warner Bros. might have found a replacement, however, and the name is quite a surprise. The studio is in talks with the Man of Steel, Henry Cavill, to play the lead role of Napoleon Solo.
Variety just beat out the other trades to first report this news. The actor is in talks. The deal is not set, but looks likely. (It looked likely for the other actors too, though.)
In my mind, there are two major takeaways from this information. The first: Warner Bros. is dying to get this project off the ground. I say that because Henry Cavill is currently closer to an unknown than a star. He likely won't be come June 14 when Man of Steel comes out, but right now slotting him in there feels desperate when you look at the names that came before him (Cooper, Tatum, Cruise, Clooney, Edgerton). That is, unless, point two is true.
Point two being, this casting bodes incredibly well for the studio's confidence in the actor's star power, and Man of Steel in general. The Man from U.N.C.L.E. is a film WB has been developing for a long time, and to fill the shoes of George Clooney or Tom Cruise with someone like Cavill speaks volumes. They obviously think he's going to be a massive star coming off Man of Steel.
This also tells us that a Man of Steel sequel or Justice League movie is still at least several months from moving forward, but we certainly all surmised that by now.
What are your thoughts on this piece of casting?