Tom Cruise Won't Be 'The Man From U.N.C.L.E.'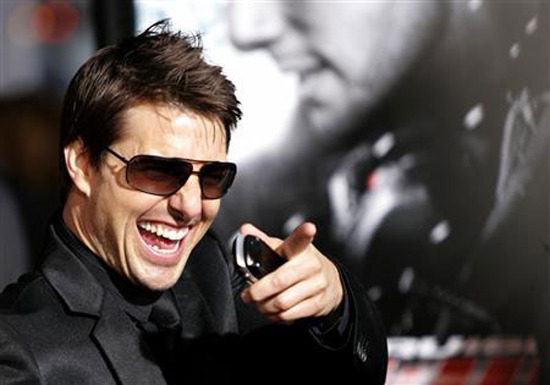 After trying and failing to get The Man From U.N.C.L.E. off the ground with Steven Soderbergh, the Warner Bros. project seemed to get a new lease on life when Guy Ritchie signed on and then got Tom Cruise and Armie Hammer to star. But once again, the long-gestating picture has hit a speed bump.
Cruise has now dropped out of the role of Napoleon Solo, months after he began circling. At least Hammer remains attached for now. Hit the jump to get the details on Cruise's exit.
Cruise's decision makes him the latest in a long line of high-profile names to pass on the project. (It's the masculine counterpart to the similarly troubled Pride and Prejudice and Zombies.) Matthew Vaughn and David Dobkin were attached to direct way back before Soderbergh picked up the job. Under Soderbergh, George Clooney, Michael Fassbender, Joel Kinnaman, Johnny Depp, and Channing Tatum flirted with the lead roles but none of them stuck around. No stars were attached when Ritchie boarded in 2011.
As of now, the plan is still for Ritchie to shoot The Man From U.N.C.L.E. later this year. Details on the script are scarce at the moment, but Warner Bros. reportedly likes it enough that they're eager for Ritchie to get going with it. Presumably it'll follow the spy series from the '60s in focusing on U.N.C.L.E. (United Network Command for Law and Enforcement) agents Napoleon Solo and Illya Kuryakin. In the show, the duo frequently found themselves battling the evil organization THRUSH.