'Blood Ties' Trailer And Poster: Clive Owen And Billy Crudup As Morally Compromised Brothers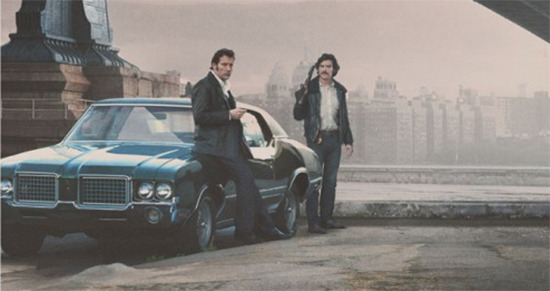 Another big Cannes premiere this year was the crime drama Blood Ties, co-written by Two Lovers director James Gray, and the first English-language film directed by Guillaume Canet (Tell No One). The film has quite a cast, and a period '70s setting in Brooklyn, as it remakes the 2008 French thriller Les liens du sang by Jacques Maillot.
The cast includes Matthias Schoenaerts and Marion Cotillard reuniting from Rust & Bone, but the prime cast members are Clive Owen and Billy Crudup, with Zoe Saldana, Mila Kunis, and James Caan. The plot relies on an old conceit: two brothers on opposite sides of the law. But there's some changing of sides, and the ensemble cast expands the scope of the production by involving far more people than the two brothers.
Keep in mind, the trailer is not safe for work thanks to language.
Blood Ties opens in France this fall; the film has no US distributor at this point.
Two brothers, on either side of the law, face off over organized crime in Brooklyn during the 1970s.