Disney Pumps The Brakes On David Fincher's '20,000 Leagues Under The Sea'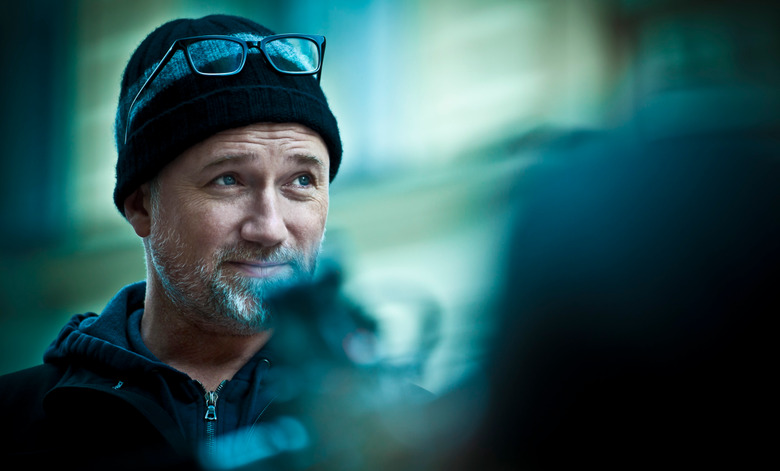 Progress on David Fincher's 20,000 Leagues Under the Sea has been pretty slow going. He's been set to direct since before his last film (The Girl With the Dragon Tattoo) even opened, but Disney's been hemming and hawing about what it wants to do.
As of today, it looks like they're still not quite ready to move forward. The Jules Verne adaptation has been stalled yet again, which means we likely won't see it until 2015 at the earliest. Find out what the holdup is after the jump.
The latest delay stems from casting issues. Fincher had been courting his Se7en star Brad Pitt to play the lead role of master harpoonist Ned Land, but the actor ultimately turned down the role. There was word a few months back that Channing Tatum could replace him, but apparently that hasn't worked out.
Disappointing as it is, Disney's hesitation about 20,000 Leagues makes some sense. Let's not forget that John Carter — another big-budget, book-inspired, CG-heavy, sci-fi family adventure — was a massive flop for the studio. Another expensive failure won't do anyone any good, so hopefully the extra few months will help Fincher and Disney get this one right.
20,000 Leagues is set to be Fincher's first film since 2011's Dragon Tattoo. But it's not the only one on his plate. Fincher was in talks for the literary adaptation Gone Girl earlier this year, and is producing the long-gestating adaptation of Eric Powell's comic Goon. In the meantime, he's directed some non-movie works including two episodes of Netflix's House of Cards and the music video for Justin Timberlake's "Suit & Tie."