David O. Russell Could Direct Leonardo DiCaprio In JFK Pic 'Legacy Of Secrecy'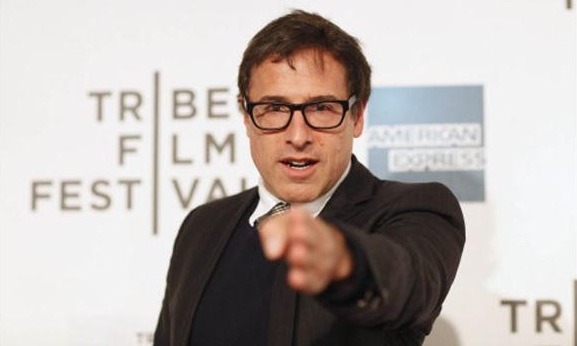 David O. Russell's got a knack for attracting great actors, but his next project could come with prominent A-listers already attached. Russell will reportedly write and direct the JFK assassination pic Legacy of Secrecy, featuring Leonardo DiCaprio and Russell's Silver Linings Playbook star Robert De Niro. The conspiracy drama posits that mafioso Carlos Marcello was behind the murder. Hit the jump for more details.
DiCaprio has been set to produce and star in the pic since 2010, while De Niro is a more recent addition. Based on the book of the same title by Lamar Waldron and Thom Hartmann, Legacy of Secrets hinges on mob kingpin Marcello's confession to FBI informant Jack van Laningham that he was the one to order the killing.
Showbiz 411 learned of Russell's involvement while speaking to Craig van Laningham, son of Jack. It doesn't seem like anything's confirmed yet, so it's probably best to take the report with a grain of salt for now.
Besides, even if it is true that Russell is on board there's no guarantee he'll make it; the director forever seems to be attaching himself to projects that either never get made or wind up elsewhere. At the moment, Russell is shooting American Hustle with two of his other Silver Linings Playbook stars, Bradley Cooper and Jennifer Lawrence.
Legacy of Secrecy is one of three films about the assassination of JFK currently in the works. Tom Hanks and Gary Goetzman have been working on the indie drama Parkland, named after the hospital that prounced the president dead, while Cate Blanchett recently joined David Mamet's contemporary thriller Blackbird, about a woman who comes to suspect her grandfather was involved in the horrific incident.