'Crouching Tiger' Sequel Shooting Next Spring; Michelle Yeoh And Donnie Yen To Star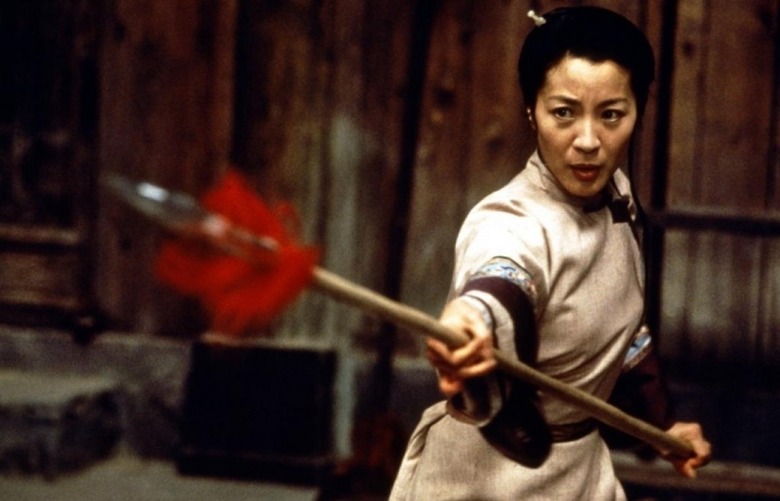 What is the gorgeous fantasy world of Crouching Tiger, Hidden Dragon without Ang Lee's magic touch? For better or for worse, we'll find out next year.
The Weinstein Company has announced plans for Crouching Tigher Hidden Dragon II – The Green Destiny, with the original's choreographer Yuen Wo Ping at the helm. Also returning is Michelle Yeoh, who'll reprise her role as Yu Shu Lien. She's joined by Donnie Yen in the role of Silent Wolf. More details after the jump.
Ronny Fusco wrote The Green Destiny (ugh, that title) based on the fifth book in the series, Iron Knight, Silver Vase. Lee's Crouching Tiger was adapted from the fourth. While it continues Shu Lien's story from the previous film, Fusco previously explained that it'll also bring several new faces into the fold.
This introduces a new generation of star-crossed lovers, and a new series of antagonists in a battle of good and evil. It has a Knights Errant quality. There is an alternate universe in the books, a martial forest that exists alongside the real world, full of wandering sword fighters, medicine men, defrocked priests, poets, sorcerers and Shaolin renegades.
Yuen has directed dozens of Chinese-language movies, but is better known in the U.S. for his choreography work on films like Crouching Tiger and Kill Bill. His last picture was the martial arts actioner True Legend, which also starred Yeoh. Weinstein sang Yuen's praises in a statement (via Deadline).
I loved Ang Lee's film. I thought it was a master class in directing, but I know we are in fantastic hands with Yuen Wo Ping directing the second installment of 'Crouching Tiger.' Master Yuen worked with me on 'Iron Monkey,' 'Kill Bill' and now 'Grandmaster.' He is a first-class director and choreographer, and I am thrilled to be teaming up with him once more.
The original Crouching Tiger was an unprecedented smash hit when it opened in 2000. It still holds the record for highest grossing foreign language film in American history, with a U.S. box office total of $128 million. Critics adored it, too; it picked up ten Oscar nominations (including four wins) in its year. All of which is to say, of course the Weinsteins want to make another. But I think I'd be much less skeptical if Lee were in any way involved.