'Fast And Furious' Franchise To Be Spoofed In 'Superfast!'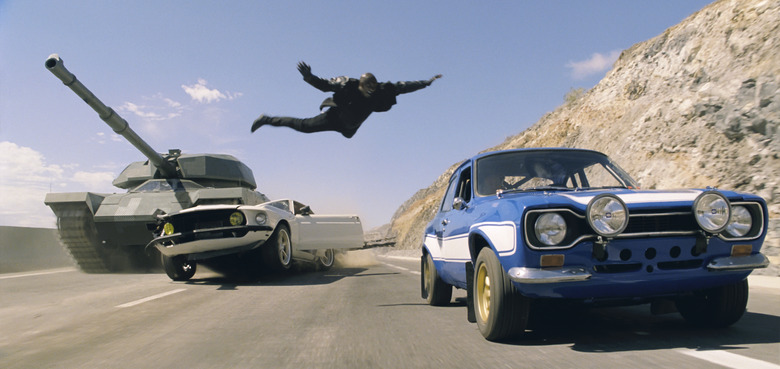 The great thing about the sixth Fast and Furious movie is it doesn't take itself too seriously. In a way, it's almost a big-budget spoof of the rest of the franchise, giving fans a bare bones plot filled with the action and excitement they crave.
Leave it to the filmmakers behind Date Movie, Epic Movie, Disaster Movie, Vampires Suck, Meet the Spartans and the upcoming The Starving Games to take it even further. Jason Friedberg and Aaron Seltzer are writing and directing Superfast!, a spoof movie based on the Fast and Furious franchise and similar high-octane action movies.
The Wrap broke the news, which came from K5 International, the company handling the film's foreign sales. Based on the idea alone, they've already sold the film in a half dozen foreign markets. Here are some quotes from executives at the company:
"Jason and Aaron will drive audiences crazy with this latest parody. It's a franchise that's crying out for some high octane comedy collisions and these are the guys to get a speeding ticket doing it," said K5 International co-founders Oliver Simon and Daniel Baur.
"These guys have no reverse gear. They probably don't have first or second either. This is going to be one ridiculously funny ride," added K5 exec Carl Clifton.
Lots of driving puns there. None of them funny. That sounds oddly like the filmmakers previous films. Do you think Superfast! will be any different?