Producer Brian Grazer Might Use Crowd-Funding For 'Friday Night Lights' Movie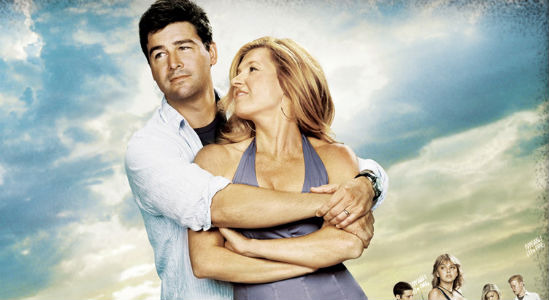 Sometimes its easy to forget just how ubiquitous producer Brian Grazer is. Not only does he work hand in hand with Oscar-winning director Ron Howard on some of the biggest movies out there, he also shepherded a ton of well-known television shows. After some years off the air, two of his more famous shows, Arrested Development and 24, will soon be returning in new ways. Now a third might do the same.
In a new interview, Grazer confirmed he's "absolutely moving forward" with the movie version of the NBC drama Friday Night Lights, and they might turn to crowd-funding, ala Veronica Mars, to prove the fans want the series to return.
The information came from a big interview over on Deadline. Here's the Friday Night Lights quote:
We made a terrific feature with Pete Berg, turned it into a terrific TV series and will now make a movie from that series. I'm not sure such a thing has been done before.
Nothing in those words about crowd funding, but Deadline paraphrases Grazer, saying "they will likely use crowdfunding to directly tap the rabid fan base of that drama for some of the budget."
One of the show's stars, Adrianne Palicki, previously hinted the show could use this avenue to drum up interest in the movie, while some of her co-stars – mainly Kyle Chandler – aren't exactly excited to return. But it's a project producer Peter Berg has been working on for a good long while and, with a little push, it's most certainly in the cards.
Friday Night Lights began as a book, was turned into a movie, then into a television series with a different cast. It tells the story of a small Texas town united by football and starred not only the two actors mentioned above, but Connie Britton, Aimee Teegarden, Michael B. Jordan, Taylor Kitsch, Zach Gilford, Jesse Plemons, Minka Kelly and many others.
If Friday Night Lights went on Kickstarter, would you donate?