Reese Witherspoon, Jena Malone, And Martin Short Board 'Inherent Vice'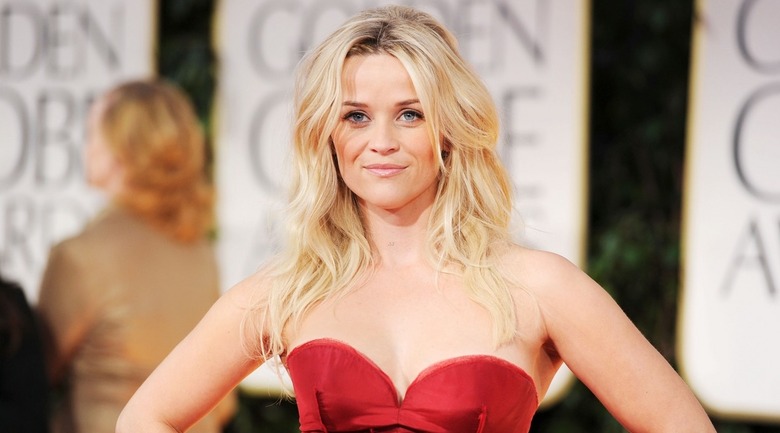 Paul Thomas Anderson has a habit of getting his stars Oscar nominations, so it's no wonder he's got some big names interested in his next project Inherent Vice. Reese Witherspoon has just boarded the Thomas Pynchon adaptation, joining Joaquin Phoenix, Owen Wilson, and Benicio Del Toro. Jena Malone and Martin Short round out the cast. Get the details after the jump.Inherent Vice will be the first time working with Anderson for all three new additions, although Witherspoon came close a few years back when she flirted with the female lead in The Master. (Amy Adams eventually took the part.) She currently stars in Jeff Nichols' Mud and will be seen later this year in Atom Egoyan's The Devil's Knot. Short's next film is Legends of Oz: Dorothy's Return. Malone recently wrapped The Hunger Games: Catching Fire.Inherent Vice shoots sometime this year for a likely 2014 release. Here's a better description of the book's Lebowski-esque plot:
Part noir, part psychedelic romp, all Thomas Pynchon— private eye Doc Sportello comes, occasionally, out of a marijuana haze to watch the end of an era as free love slips away and paranoia creeps in with the L.A. fog. It's been awhile since Doc Sportello has seen his ex-girlfriend. Suddenly out of nowhere she shows up with a story about a plot to kidnap a billionaire land developer whom she just happens to be in love with. Easy for her to say. It's the tail end of the psychedelic sixties in L.A., and Doc knows that "love" is another of those words going around at the moment, like "trip" or "groovy," except that this one usually leads to trouble. Despite which he soon finds himself drawn into a bizarre tangle of motives and passions whose cast of characters includes surfers, hustlers, dopers and rockers, a murderous loan shark, a tenor sax player working undercover, an ex-con with a swastika tattoo and a fondness for Ethel Merman, and a mysterious entity known as the Golden Fang, which may only be a tax dodge set up by some dentists.