Get Five Limited Bernie Wrightson 'Frankenstein' Posters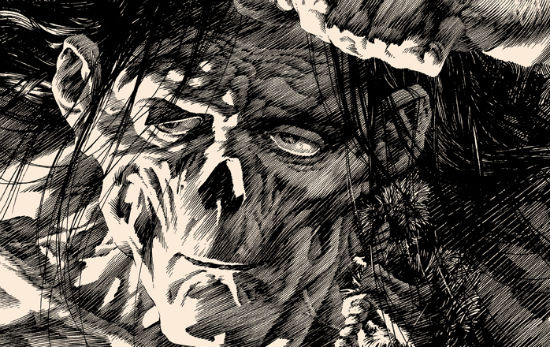 Monster fans, comic fans and art fans are likely familar with the name Bernie Wrightson. If you aren't, here's the skinny. Wrightson is an award-winning illustrator well-known for his work on comics like House of Secrets and Swamp Thing. Yet the thing for which he's best known may be Frankenstein. In the Eighties, Wrightson created Bernie Wrightson's Frankenstein, a seminal work in monster pop culture retelling Mary Shelley's Frankenstein in comic book form. Since then, it's been printed and reprinted by various companies. Recently, Wrightson began to turn the images into limited edition screen prints.
The first two of those screenprints sold out fairly quickly. To try and keep fans happy (and stress-free) Nakatomi Inc. will be providing 175 subscriptions to the next five prints in Wrightson's series. This will also include some exclusives, which you can exclusively see below. 
There are 175 subscriptions total, which go on sale between noon and 2 p.m. CST Tuesday May 14 at Nakatomi Inc. Each costs $230 and includes the next five prints in the series, a 20 x 30 inch exclusive called "Perished on the Scaffold," a sticker and a 9 x 12 miniprint of the title page of the novel. Here are two of the exclusives.
Those (along with the sticker) will ship with the next print in the series, the creepy and awesome "Rest But In Death"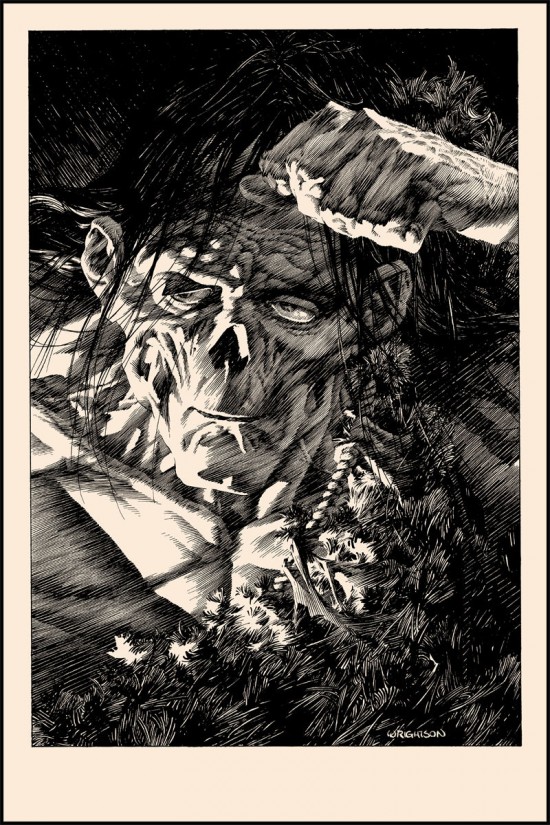 From there, you'll get a new tube with two posters in each in July and September, making six posters total.
Perished on the Scaffold will only ever be available to subscription holders, limiting its run to 175. Any remaining prints of Rest But In Death will go on sale Wednesday May 15 at the same link. It costs $50 and is a 20 x 30 inch screenprint in an edition 250.
If you're a fan of Wrightson, or Frankenstein, it's hard to go wrong here. You're getting six prints, each costing at least $50, for $230.