New 'Man Of Steel' Poster And TV Spot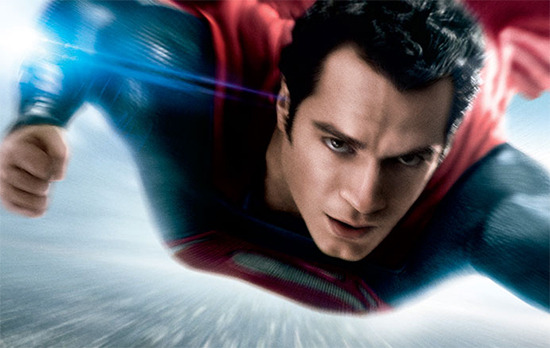 The latest trailer for Zack Snyder's Man of Steel did a lot to convince people that the director of 300 and Watchmen was in fact the right choice for the film. The continuation of a certain tone from Christopher Nolan's Batman movies doesn't help, but Snyder's casting choices — Kevin Costner, Russell Crowe, Michael Shannon, and Henry Cavill as Superman — are persuasive arguments that his sense of direction for Superman is steady. And then there's the range of action seen in the trailer, which brings the character to life in a way that few expected.
Now there are a couple new bits of marketing that don't quite push our perception of the film in the way that trailer did. As the header image above suggests, a new poster focuses very much on Superman and his power in flight. The TV spot, meanwhile, looks to his birth family, and gives the voiceover reigns to Russell Crowe as Jor-El to explain his son's potential destiny on Earth.
Here's the poster, via Yahoo.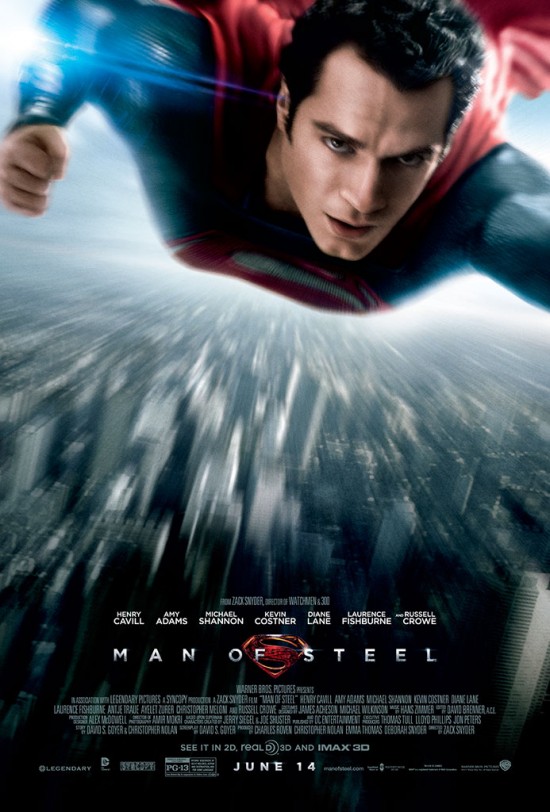 Man of Steel opens on June 14, with Amy Adams, Michael Shannon, Kevin Costner, Diane Lane, Laurence Fisburne, Antje Traue, and Russell Crowe.
In the pantheon of superheroes, Superman is the most recognized and revered character of all time. Clark Kent/Kal-El (Cavill) is a young twentysomething journalist who feels alienated by powers beyond anyone's imagination. Transported to Earth years ago from Krypton, an advanced alien planet, Clark struggles with the ultimate question – Why am I here? Shaped by the values of his adoptive parents Martha (Lane) and Jonathan Kent (Costner), Clark soon discovers that having super abilities means making very difficult decisions. But when the world needs stability the most, it comes under attack. Will his abilities be used to maintain peace or ultimately used to divide and conquer? Clark must become the hero known as "Superman," not only to shine as the world's last beacon of hope but to protect the ones he loves.