Roland Emmerich Developing 'Lawrence Of Arabia' TV Miniseries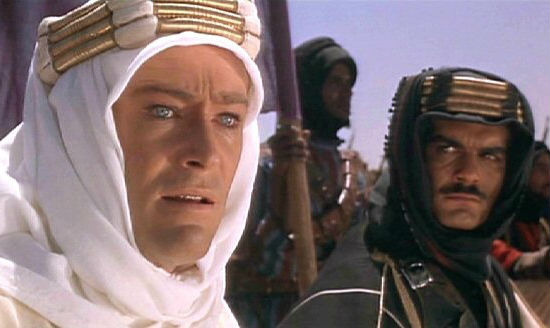 Even at over three and a half hours long, David Lean's masterpiece Lawrence of Arabia only scratches the surface of who T.E. Lawrence actually was. To tell that full story you'd probably need a much longer time. Maybe a miniseries. And someone who knows how do make epic films. There are many of those, but the one interested in the task is Roland Emmerich.
And so the director of Universal Soldier, Stargate, Independence Day and this summer's White House Down is currently developing a mini-series based on the life of Lawrence, with the help of biographer Michael Korda and screenwriter Rod Lurie (2011's Straw Dogs). No network yet owns the rights.
ScreenCrush reported on the production, which is being shepherded by FremantleMedia International. Here's what their CEO David Ellender said about the project:
T.E. Lawrence was undoubtedly one of the greatest military and political strategists of our time and a stunningly intrepid Englishman who tried to unite the Arab world. The heritage of this story is fascinating – beyond the historical element, it's a personal tale of emotional turmoil, identity crisis, conflicting loyalties and individual brilliance. The Middle East and Arab Spring as we know them today are linked to Lawrence's actions, which make this epic incredibly topical. I am delighted that we are working with partners of such high-caliber to bring this project to the screen.
Sounds like a project that we could see on the History Channel or something, does it not? Where do you think would be the best fit?