'42' Star Chadwick Boseman Could Be Marvel's Black Panther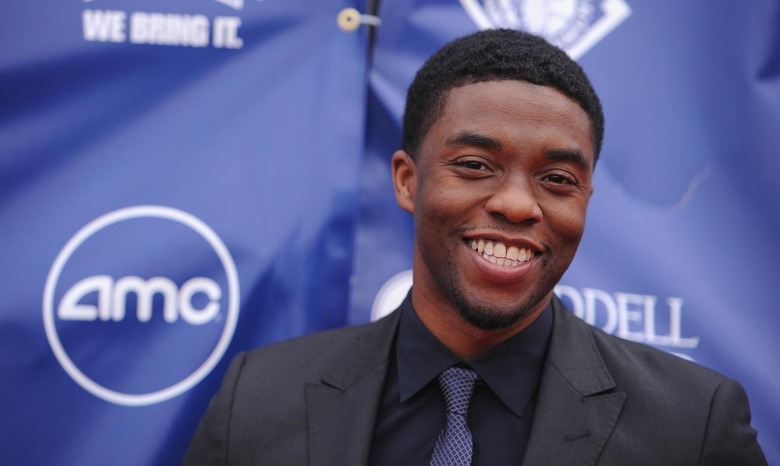 Chadwick Boseman got a big career boost this spring by playing baseball hero Jackie Robinson in 42, and now he may be on the verge of raising his profile even further by playing a superhero. According to a new report, Boseman is the favorite to take the lead in Marvel's Black Panther, long rumored to be part of the studio's plans for Phase Three. Hit the jump for details.Latino Review reports that Boseman is at the very top of Marvel's shortlist for the role. Nothing's official yet — Boseman has yet to receive an offer, let alone close a deal, and for the moment his reps are remaining tight-lipped. Marvel hasn't said anything either. But considering how great the site's track record is with Marvel Studios scoops, I'm inclined to believe this rumor may actually pan out.
The report comes a few weeks after Morris Chestnut hinted that he could be up for the Black Panther part. Chestnut quickly retracted the suggestive tweet, however, and we haven't heard about any serious candidates since then.
A Black Panther movie has been has been in the works for a while now, and a couple of years ago the studio actually hired Mark Bailey to write the screenplay. The film still has no release date or director, so we won't see it before Phase Three kicks off in 2015. But if they're casting the role now, that could mean Black Panther will crop up in a supporting role in the near future — perhaps in The Avengers 2.
Boseman fits right in with Marvel's track record of casting up-and-comers for juicy lead roles, like Chris Hemsworth for Thor and, more recently, Chris Pratt for Guardians of the Galaxy. Boseman has been acting in TV for about a decade now, and had a small role in the 2008 sports film The Express. But it was his starring turn in 42 that really brought him up a notch. Last week, he booked a minor role in Ivan Reitman's Draft Day, starring Kevin Costner as an NFL manager.
Discuss: Is Boseman a good choice?