Jon Favreau Going Indie With 'Chef'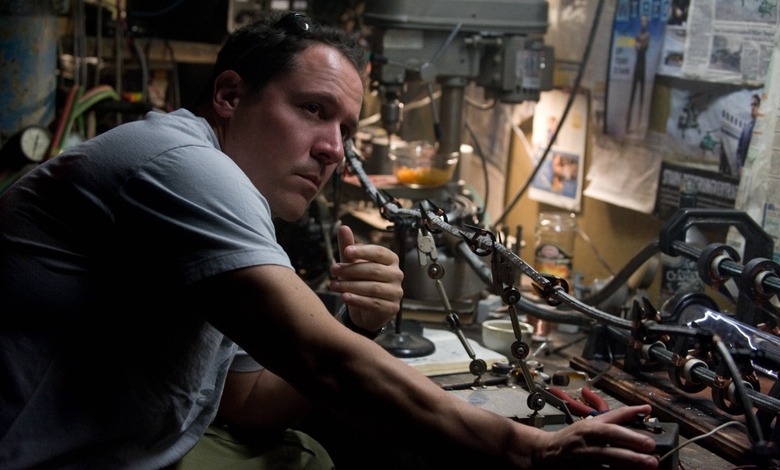 After directing a string of big-budget actioners — Iron Man, Iron Man 2, and Cowboys & Aliens — Jon Favreau will get back in touch with his indie roots with his next project. The filmmaker has signed on to direct in star in Chef, which he also wrote and will produce.
In addition to Favreau, the cast will feature some solid talents including Sofia Vergara and Bobby Cannavale. John Leguizamo is also said to be circling. Get more details after the jump.
Described as a slice-of-life character study, Favreau's film follows an "emotional" Los Angeles-based restaurant chef and the people around him. Favreau will lead as the title character. Vergara is attached to play his ex-wife, and Cannavale a sous-chef. The plan is to shoot this June, so keep an eye out for it next year.
Favreau first made his mark in indies with the script for 1996's Swingers, and followed up a few years later with his directorial debut Made. His next film, the Christmas classic Elf, ushered him into bigger studio projects. 2010's Iron Man 2 was his priciest film ever, with a $200 million budget. Chef sees him scaling way back, as it'll be his smallest picture since Made.
Since 2011's disappointing Cowboys & Aliens, Favreau has been linked to a number of different films including Battle for Bonneville and Magic Kingdom. For a while it looked like Jersey Boys would be his next directorial effort, but Warner Bros. decided to drop it late last year. He's also helmed a number of TV episodes, including the pilots for Revolution and About a Boy. As an actor, he'll next appear in Iron Man 3 and Martin Scorsese's The Wolf of Wall Street.
Vergara remains best known for Modern Family but has lined up several big-screen gigs outside of that including Machete Kills and Heat with Jason Statham. Cannavale has a role in Woody Allen's Blue Jasmine, due out this summer. Legizamo's upcoming releases include Kick-Ass 2 and Ridley Scott's The Counselor.