'The East' Trailer #2: Brit Marling Fights, Falls For Eco-Terrorists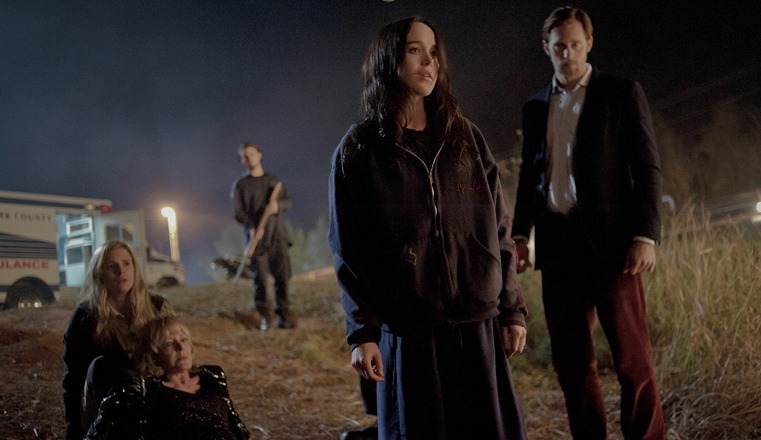 After turning heads at Sundance 2012 with The Sound of My Voice, director Zal Batmanglij and star Brit Marling followed up with the similarly themed The East at this year's festival. Now, as the film heads for a theatrical release, Fox Searchlight has unveiled a new trailer.
Marling plays a private intelligence operative who's tasked with infiltrating The East, an underground eco-terrorist group that's been wreaking havoc on the lives of her powerful clientele. Once she's in, however, she begins to fall for its leader (Alexander Skarsgard) and finds herself rethinking her own priorities. Watch the video after the jump.
The first trailer focused mostly on the shadowy collective that gives the film its name. This one reveals a bit more of the plot, as Marling's Sarah prepares to go undercover and then finds herself caught up in ways she didn't expect. Marling's lead performance looks like a good one, and I'm also very curious to see how Ellen Page fares in a role that's a far cry from her usual wisecracking characters.
Word from Sundance is that The East more conventional than The Sound of My Voice, or most Sundance films for that matter, but it looks like an exciting, well-crafted thriller with a lot on its mind. The East has received strong reviews so far, including from our own Peter Sciretta. He was particularly taken with the screenplay by Marling and Batmanglij:
This movie looks fantastic, but the screenplay by Brit and Zal is what impressed me the most. Almost every scene involves a twist which furthers the plot into a new direction. Exposition and set-up is accomplished cleverly with visuals, when other movies would have done so in dialogue. The tension builds to a point where you'll be holding your breath on the edge of your seat.
The East opens May 31.
In THE EAST, Sarah Moss (Marling) is a brilliant operative for an elite private intelligence firm whose top objective is to ruthlessly protect the interests of their A-list corporate clientele. She is assigned to go undercover to infiltrate an anarchist collective known for executing covert attacks upon major corporations. Living amongst them in an effort to get closer to their members, Sarah finds herself unexpectedly torn between two worlds as she starts to fall in love with the group's charismatic leader, finding her life and her priorities irrevocably changed.