Bryan Singer Confirms Bishop And Warpath For 'X-Men: Days Of Future Past'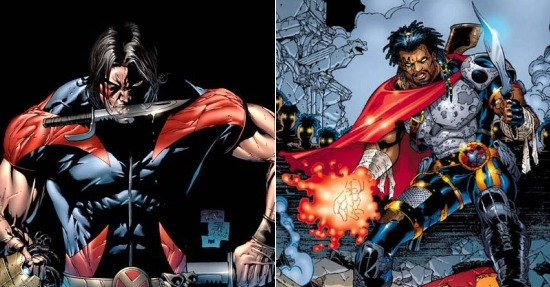 Bryan Singer has eagerly shared most of his casting announcements on Twitter for X-Men: Days of Future Past, but he's been less forthcoming about which characters his new stars will be playing. Today, though, he dropped a major hint.
In a Vine video, Singer offered a rundown of the mutants who'll feature in the movie. Some of them are characters we already knew about, like Professor X or Magneto or Storm. But he also revealed that Bishop and Warpath would pop up, likely in the form of recent additions Omar Sy and Booboo Stewart. Hit the jump to keep reading.
As a side note, I do wonder what happens if both Xaviers or both Magnetos need to rest their legs at the same time. Every mutant needs a place to sit, yes, and some need two because of all the timejumping.
The video all but confirms the long-running rumor that Sy will be playing Bishop. The character was introduced in 1991 as part of a mutant police force from a dystopian future. He wasn't created until after the Days of Future Past storyline in the comics, but played a prominent role in the '90s animated TV series adaptation of the arc. He has the power to absorb and project energy.
Stewart's role was more of a mystery, but the Vine clip strongly suggests he'll be Warpath as Stewart is the only Native American in the cast. Warpath made his comic book debut in the '80s. His powers include flight and enhanced strength and speed.
Fan has previously been reported to be playing Blink. Adan Canto's character hasn't been revealed, though the actor has hinted that he could be playing Sunspot or another character with fire-related powers. Peter Dinklage's villain part remains under tight wraps.
X-Men: Days of Future Past opens July 18, 2014. James McAvoy, Michael Fassbender, Jennifer Lawrence, and Nicholas Hoult return from X-Men: First Class, and Patrick Stewart, Ian McKellan, Hugh Jackman, Halle Berry, Anna Paquin, Shawn Ashmore, and Ellen Page reprise their original trilogy roles.