Gus Van Sant Shoots 'Fifty Shades Of Grey' Test Scene With Alex Pettyfer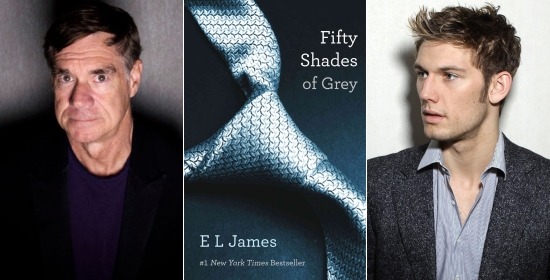 It was around this time last year that Universal forked over $3 million or more to pick up the movie rights to Fifty Shades of Grey, author E.L. James' Twilight fanfiction-turned-erotic bestseller. Despite the rumors that have been flying around since the beginning, though, the project still doesn't have a director or stars attached. But apparently one guy who wants in is Gus Van Sant.
In a bid for the directing gig, Van Sant has shot a test reel of a steamy sex scene, with Magic Mike actor Alex Pettyfer playing kinky billionaire Christian Grey. This is by no means a confirmation that either of them will be involved in the final product. However, it may suggest that Van Sant is the kind of filmmaker Universal is looking for. Hit the jump to keep reading.
Van Sant's tape was an unsolicited submission and he has not received any offer as of yet. Timing-wise, he could be an ideal pick. He's just coming off of Focus' Promised Land, and has yet to decide on his next project. If Universal and Focus were to choose him, he'd be able to move quickly. Pettyfer's casting is an even bigger "if" than Van Sant's hiring, although his work on Endless Love could give him a bit of an edge if he wants it.
Thanks to its graphic and plentiful sex scenes, Fifty Shades of Grey faces some unique challenges in adaptation. But with Saving Mr. Banks scribe Kelly Marcel on board and classy directors like Van Sant circling, it appears that Universal is looking to class up the BDSM-heavy story. Though in that case, I hope they find someone better than Pettyfer to play the lead.