Reaction: 'The Secret Life Of Walter Mitty' Footage Sparks Early Oscar Buzz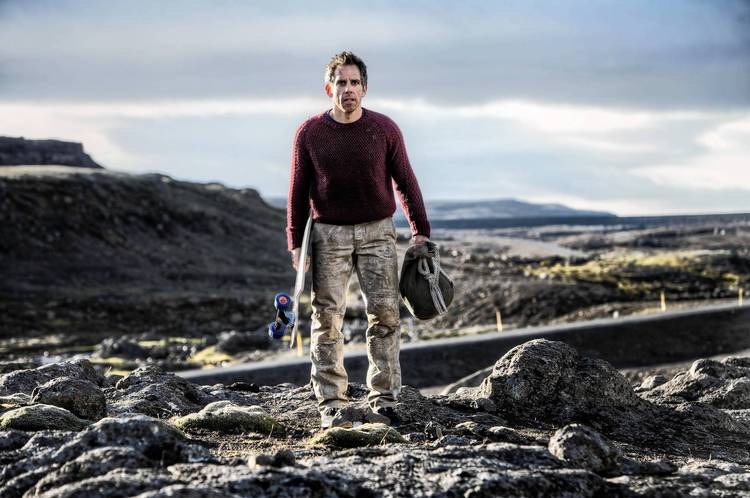 Last year at CinemaCon, 20th Century Fox previewed very early footage for Ang Lee's Life of Pi. Attendees at the presentation were floored, and the buzz on all the blogs was that Pi was an Oscar contender. Some argued that April was too early to be calling for possible Oscar contenders, and they were probably right. We all know how that turned out.
This year Fox arrived in Vegas bearing another special preview: between fifteen and twenty minutes of the Ben Stiller-directed The Secret Life of Walter Mitty. (Stiller also stars.) Again, it's April, it's too early to make such claims, but the Oscar buzz has begun.
After the jump you can read my thoughts on the footage screened from Mitty, or watch a video blog I recorded with Alex from Firstshowing talking about presentations of footage from The Wolverine, Epic, How to Train Your Dragon 2 and Walking With Dinosaurs: The Movie.
I must admit, I have never seen the old Danny Kaye movie or read the book The Secret Life of Walter Mitty is based on, so pardon my ignorance to this film. I had seen Mitty on upcoming schedules and written it off as another broad comedy starring Stiller. I'm not sure why, as I was a huge fan of Stiller's directorial efforts Cable Guy and, to a lesser extent, Zoolander.
The film feels like a mixture of the loneliness of Eternal Sunshine, the hopeful comedy of (500) Days of Summer, and the epic bigger-than-life moments of Forrest Gump. The always-lovable Kristen Wiig co-stars as a woman Walter has a crush on. He fantasizes about her in various moments of his life. These fantastical daydream sequences are what bring this film to a completely different level than the character-based comedies we've seen in the past.
I could attempt to explain the film's story (we try poorly in the video blog reaction), but it's not easy to put into a one sentence logline. Even if I could give the story a proper paragraph set-up, I don't think it's something that will immediately grab you and make you say "I need to see that." In at respect, Fox has some challenges marketing this film to the masses, but if they can show you what we saw, they will buy tickets.
Walter Mitty feels like it could be a really special film, one that doesn't come along every year. Heartfelt, funny, but with fantastical moments that are meant to be seen on the big screen in an audience full of strangers.
Here's our video reaction: