'Doctor Strange' Rumors: Justin Theroux To Star, Fede Alvarez To Direct?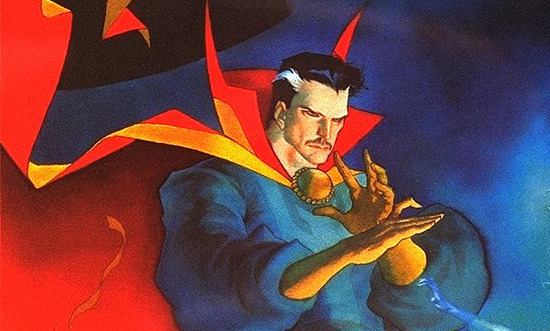 Phase Two of the Marvel Cinematic Universe will begin playing out in theaters next month, but meanwhile the studio is already getting their plans in place for Phase Three. Earlier this year, Kevin Feige confirmed that Doctor Strange would "definitely" be involved in the next stage of the Marvel franchise. No director or star has been announced just yet, but rumors about who might fill those roles are starting to spring up.
According to a new report, actor/writer Justin Theroux is being eyed for the Doctor Strange role, and may even be working on the script already. Meanwhile, Evil Dead remake helmer Fede Alvarez is said to have met with Marvel Studios to discuss the Doctor Strange directing gig. Alvarez himself denies it, but it's not like we've never seen a filmmaker lie about this kind of thing before. Hit the jump to keep reading.
As for the Alvarez rumor that spread last week, the director has already spoken up to squash it. "Yeah, I read that. That's not true. Making a Marvel movie would be something that I would really love, I'm a big fan, but we've never really discussed that project. I don't know where that came from," he told Comic Book Movie.
We've no reason not to believe him, but then again even if he was the frontrunner for the job I doubt he'd be allowed to reveal it to the press at this point. Either way, his denials now don't rule him out for superhero movies in the future. Indeed, he admitted in the same conversation that he'd "definitely" love to do one. "Comic book movies, they have a lot of potential if you do it the right way," he said. "There's definitely a lot of fun things to do there, so we'll see. We'll see what happens in the future."