Cool Stuff: Mondo's Limited Edition 'Oblivion' Vinyl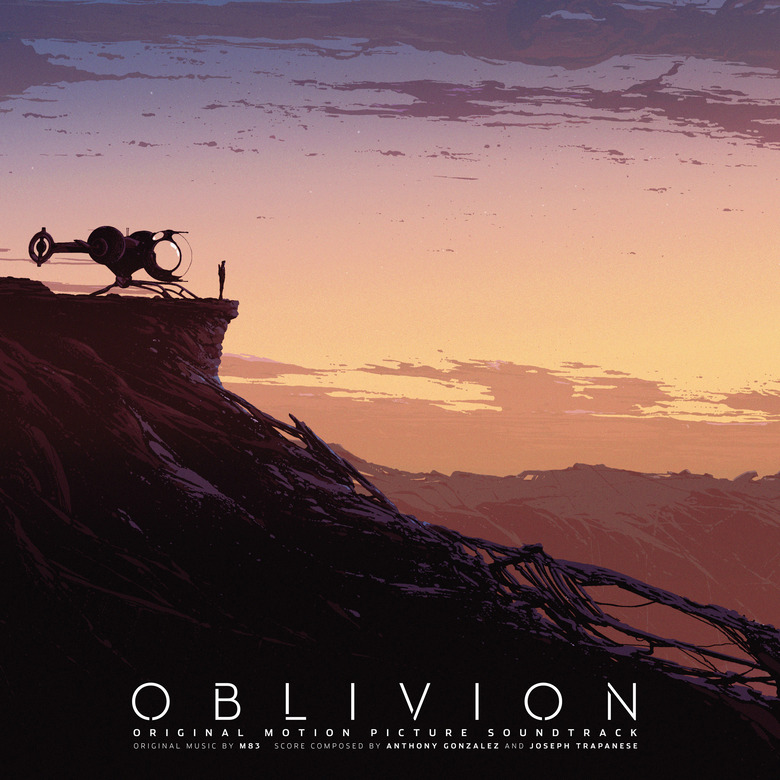 Mondo, best known for being the limited edition poster boutique of the Alamo Drafthouse, is well on its way to becoming a big limited edition vinyl boutique as well. It has only released a handful of scores so far, but more are coming and each has been more beautiful than the last. The biggest release so far was last month's Drive release with hot pink vinyl and artwork by Tyler Stout.
Next up is their first new release, the score for Joseph Kosinski's Oblivion. Much like Kosinski did with his first film, Tron: Legacy, he employed a very talented, but very non-traditional composer for his sci-fi film: Anthony Gonzalez of M83. Gonzalez, along with Joseph Trapanese (who worked on Legacy, The Raid: Redemption and more) has created a unique, exciting and pulse-pumping score combining electronics and orchestra. It's score that you'll soon be able to pick up on vinyl the gorgeous artwork of Killian Eng thanks to Mondo. Check it out below.
The Oblivion score by Mondo goes on sale April 26 at a random time. (Retail release is May 28.) Follow @MondoNews for the info. It costs $25. Thanks to The Playlist for the heads up.
Discussing his work on the Mondo vinyl packaging, Kilian said, "When I was given the honor to create artwork for the Oblivion soundtrack, I wanted toconvey the feeling of a world that was left behind; a place full of traces and remnants of a civilization long gone. An environment that truly makes the person exploring it feel small is a theme I often come back to in my artwork. For the front cover I wanted to describe this in a peaceful way. The warm colors of a sunset, or sunrise, adds an air of tranquility, providing the image a nice balance against the sharp, dark silhouettes in the foreground."