'After Earth' Release Moved Up; Will Smith Courts More New Projects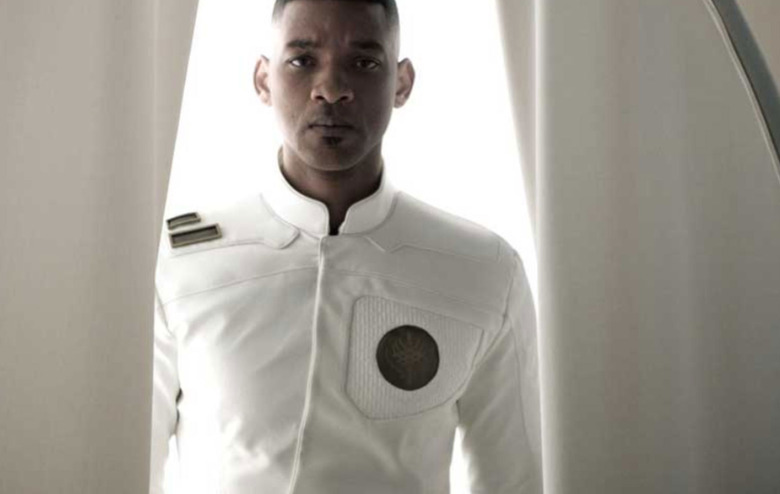 M. Night Shyamalan's new film and potential comeback After Earth has been moved up one week from June 7 to May 31. It's a good move on Columbia's part, as the Will Smith movie can very likely dominate that late May weekend, which is otherwise occupied by Now You See Me and The Purge.
After Earth has Smith and his son Jaden Smith playing a father/son duo who crash land on Earth long after humanity has fled the planet. In the race to signal for rescue, the two men face ferocious Earth-grown dangers and an alien creature that dogs his steps.
After the break, we've got info on two more potential Will Smith films.
After Earth isn't the only new work coming from Will Smith, but the rest of his slate is still being settled. Earlier this week the actor was said to be signing on for the Warner Bros. con man drama Focus.
Now Deadline reports that the actor and producing partners James Lassiter and Jada Pinkett Smith are hoping that Ed Zwick will direct their project American Can, in which Smith would play "John Keller, a real guy who returned from Gulf War service looking for a new challenge, and found one after Hurricane Katrina devastated his home city of New Orleans." The true story follows Keller as he uses a boat to rescue more than two hundred senior citizens from the aftermath of Katrina. The script is by Adetoro Makinde and John Lee Hancock, the latter being the director of Disney's Saving Mr. Banks.
And Smith may also make The Accountant, which once had Mel Gibson set to direct, at Media Rights Capital. The film is a thriller scripted by Bill Dubuque about "a government accountant who doubles as an assassin." A new director is being sought, and the status of this one is uncertain at this point.