VOTD: Huey Lewis Gets Bloody Revenge In 'American Psycho' Parody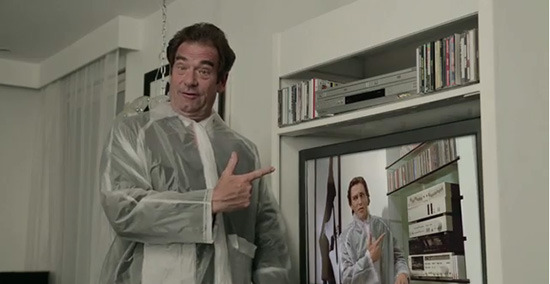 One of the most famous scenes in Mary Harron's American Psycho turns in on itself in thanks to Funny or Die. The scene in question finds Christan Bale's character Patrick Bateman pointing out the cultural and musical value of Huey Lewis and the News while preparing to murder a colleague.
Funny or Die's version puts Huey Lewis into the Bateman role, turning the scene into a psychopathic cultural ouroboros. But why's "Weird" Al Yankovic in this parody? I think you already know. 
At the end there, some might borrow from Ralphie, and bemoan this being a "crummy commercial." In fact, I think it's a great commercial.