Geek Deal: Star Trek: Original Motion Picture Collection For Only $29.99 Blu-Ray / $21.49 DVD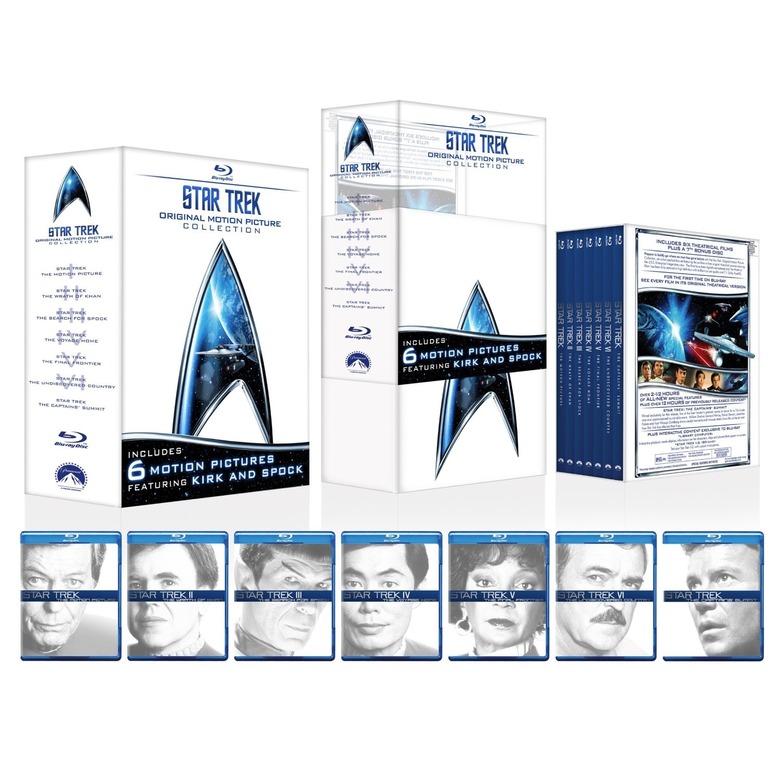 We may receive a commission on purchases made from links.
Amazon's Gold Box Deal of the day is Star Trek-focused and offers two different options:
The collection includes the movies: The Motion Picture, The Wrath of Khan, The Search for Spock, The Voyage Home, The Final Frontier, The Undiscovered Country and a special Captains Summit Bonus Disc. The prices are valid only to the strike of midnight tonight... so act fast!